Fall Concert Highlights Jazz, Orchestra, Choir, Marching Band
Posted On November 8, 2018
---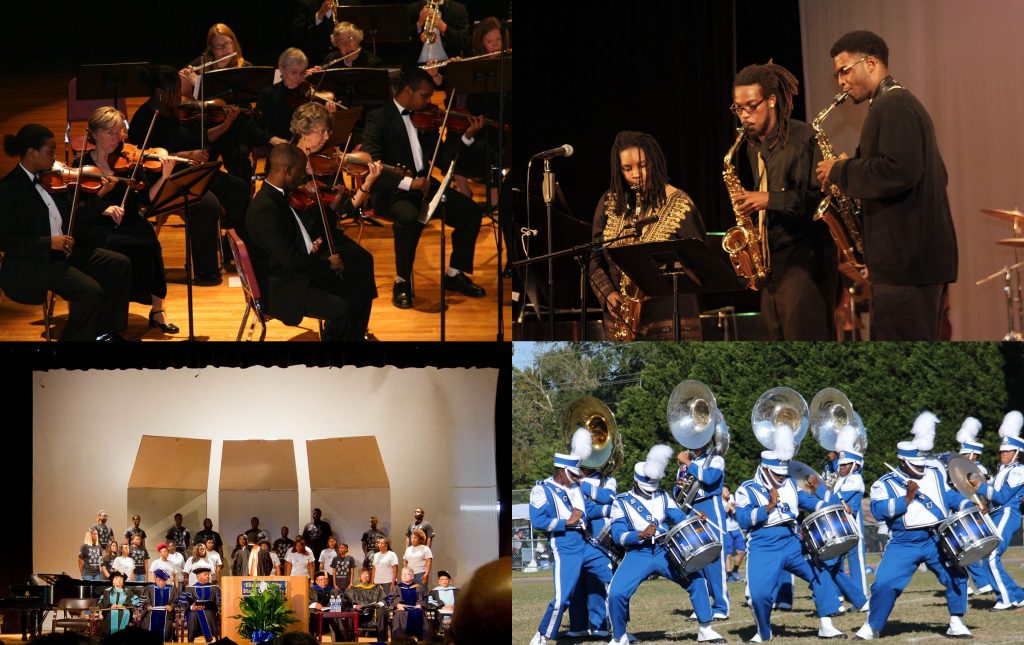 Elizabeth City State University will be alive with the sound of music Tuesday, Nov. 13 when the Visual and Performing Arts Department performs its fall concert.
The music program at ECSU offers a variety of programs for students interested in pursuing the audible arts, from concert choir to orchestra, marching band, to jazz. According to professor of music, Douglas Jackson, students from all of these programs will take the stage at the Mickey L. Burnim Fine Arts Center at 7:30 p.m. to showcase their talents.
"It's a wide variety of music," says Jackson. "From Jazz, orchestral, concert choir and marching band music, everyone is going to do a short program."
Jackson says each concentration will perform about 15 minutes, highlighting what they have learned over the past semester.
"The idea is to highlight and reinforce what we have to offer as a music program," says Jackson.
Jackson leads the ECSU jazz program; Dr. Valencia Thevenin heads the orchestral music program up; Dr. Walter Swan leads the concert choir program; and Juliette Boykins and assistant director Stephan Naylor direct the marching band program.
The concert is free and open to the public.
---