ECSU Entrepreneur Lab Ribbon Cutting Ceremony Feb. 4
Posted On January 27, 2017
---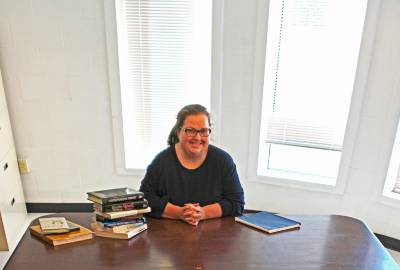 Elizabeth City State University is dedicated to creating a new generation of entrepreneurs, and so on Saturday, Feb. 4, the ECSU Entrepreneur Lab will be launched with a ribbon cutting and the announcement of two business competitions.
According to Dr. Joy Smith, chair of the ECSU Department of Business and Economics, the Entrepreneur Lab is a space for students to work on entrepreneurial ideas.
"To stimulate creativity and create business ventures," says Smith.
Located in room 118 of Williams Hall, the lab is outfitted with computers, business resource materials, "creativity kits" designed to assist students in developing skills needed to launch a business, and space to work on business plans.
Smith says mentors will be available to students, assisting them in the creation of their business plans.
Last year ECSU conducted a student survey designed to determine student interest in entrepreneurial planning. Smith says that 1-in-3 students expressed a desire to launch their own business ventures.
"This gives them focus and mentorship to create their own business plan," said Smith of the new lab.
Two competitions are planned for the lab, a college level competition and a high school competition. The college competition is open to students from ECSU, Mid-Atlantic Christian University, and College of the Albemarle. The high school competition is open to students in the 21-county Northeast North Carolina region.
Smith says college students will create business plans and pitch them to a panel of local judges for cash prizes. High school students will create business plans and compete via Facebook, determining the winner based on the number of likes they receive.
The ribbon cutting ceremony will take place at noon, Feb. 4 in room 118 of Williams Hall. The public is invited to this event.
---