ECSU Education Graduate is Fueling Her Passion for Teaching
---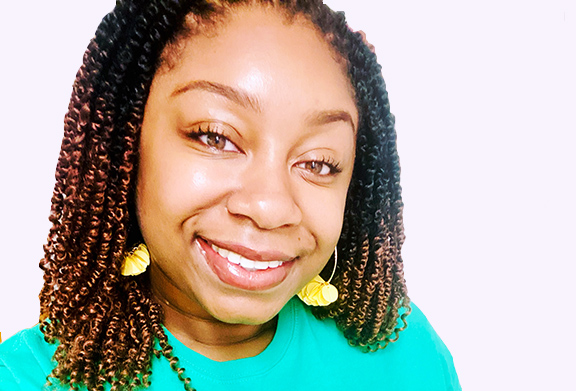 Teaching is Shamira Moore's passion. The Elizabeth City State University graduate has been working with kids since high school, and armed with a degree she received in 2019, the Elizbeth City native is ready for a new school year, but only after she spent the summer as a lead instructor for a summer literacy camp.
The camp is put on by the First United Methodist Church. It just completed its third year.
"I worked there the first year it opened. They called me and asked me if I would be a lead instructor," said Ms. Moore, a Kindergarten lead teacher at Sheep-Harney Elementary.
Funded by the Duke Endowment Summer Literacy Program, the camp takes place over six-weeks and requires 90 hours of literacy instruction. The students are recommended to the program by their schools.
"Our program is designed to help rural congregations improve literacy among elementary school students in their communities," she said.
Ms. Moore says her goal is to enhance a student's reading and writing ability. The program gives them, she said, a needed extra boost.
"To be ready for the next school year," she said.
The state, says Ms. Moore, requires that students learn and retain at least 100 "sight words." These are words that are commonly seen in reading-level-appropriate literature and should be easily identifiable.
"Words like 'I,' 'at,' or 'the' are examples," she said.
Ms. Moore grew up in Elizabeth City, attended public school here, and graduated from ECSU, known for its education program. And that fact was a perfect fit for a young woman who has a passion for teaching.
Moore says ECSU prepared her well for her future as a teacher. In addition to her academic program, she said, the extracurricular programs contributed to her solid foundation as an educator.
She received her degree in early childhood education, birth-Kindergarten. Ms. Moore says that her university education is giving her precisely what she wants in her career.
"I want to teach them in early life," she said. "This is a great opportunity to be their first teacher."
---