ECSU Digital Media Professor's Short Film Featured in North Carolina Museum of History Longleaf Film Festival
---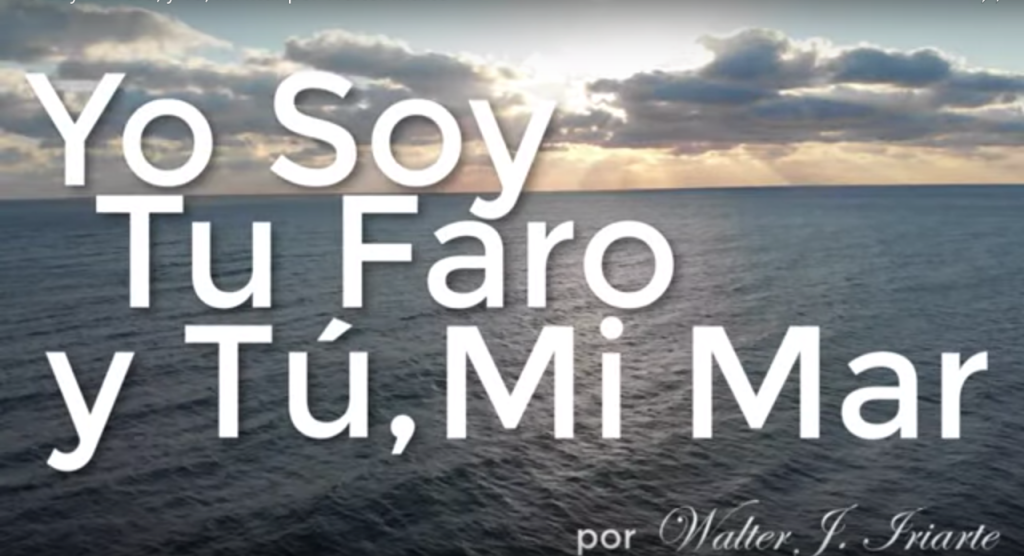 For Dr. Walter Iriarte, a short film recently accepted to appear in the North Carolina Museum of History Longleaf Film Festival is motivated by his academic exploration of visual language and a personal journey. The Elizabeth City State University professor of digital media's project was shot entirely with the use of drone video technology.
"The production for the Longleaf Festival is a short, mixture of first-person and topographical perspective video using drones mimicking the calligraphic writing-movement of particular words based on a poem I wanted to write," said Dr. Iriarte. "This technique is an experimental innovation in filmmaking I have coined as 'drone writing.' Drone writing also integrates a 1960s poetic practice called constrained writing mainly discussed by a literary French group called Oulipo."
The short film is titled "Yo Soy Tu Faro y Tu Mi Mar," or "I Am Your Lighthouse, You, My Sea." The film soars the skies over the Bodie Island Lighthouse and surrounding landscape. The images capture the iconic beacon and the sweeping marshland and seashore of the Outer Banks.
"It is a spiritual discovery and understanding of the relentless pursuit of love and peace augmented through nature," said Dr. Iriarte. "Essentially, it is a poem about God's love for me."
Dr. Iriarte says he "essentially wrote a poem based on the edits of the film's shot sequence."
"My inspiration for this has two perspectives," he says. "Academically, there is very little literature review of the study and vocabulary development of drone filming. While there are certainly many films and productions using drones, we still don't understand what makes drone filming unique – which is my current research at ECSU."
His research, he says, includes "developing the practice of drone writing to offer a glossary of rhetorical theory of film movements and angles offered by drones."
Personally, Dr. Iriarte says this film helped him reconnect with nature through the use of digital technology.
"Even though I am a digital media researcher, nature is essential for all human beings to enjoy and reconnect," he said. "In many ways there is an invisible division between nature and the digital world. Drone writing, however, allowed me to bridge the gap and express my thoughts digitally while having the spatial experience."
Dr. Iriarte says he used two drones to make the film, a Mavic Pro 2 and Mavic Air. For two weeks he monitored the wind chill and wind speed of the Outer Banks to find the optimum time to work with the drones.
"I recorded the film during February when there is hardly any traffic and tourists," he said. "Drone battery life, typically, does not last very long especially in strong wind conditions so I had to make sure they were fully charged and had enough memory for recording."
He recorded the footage over a two-week period.
"I would get up around 4:30 a.m. and leave my house around 5 a.m. in order to set up my equipment before sunrise," he said.
All of Dr. Iriarte's footage takes place during sunrise and sunset.
The Longleaf Film Festival is a juried show. The jurors are fellow filmmakers which makes acceptance to the festival especially significant for Dr. Iriarte.
"It means a lot for a film to be accepted by Longleaf," he said. "First of all, it is housed at the North Carolina Museum of History in Raleigh. The festival is relatively new but gaining attraction by more nationally recognized (film) directors."
---