ECSU Day of Giving Exceeds Fundraising Goal
---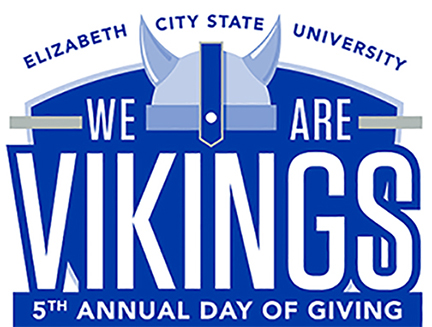 The 2021 Elizabeth City State University Day of Giving exceeded its fundraising goal and University Advancement officials say it's still not too late to make donations toward scholarships and other programs. This year's goal, according to Anita Walton, vice chancellor for University Advancement, was $50,000, and more than $53,000 was raised from 365 donors.
Ms. Walton says the support received this year has been inspiring. She says the fifth annual ECSU Day of Giving is a testament to the support from alumni, ECSU staff, and community members through their willingness to raise funds to benefit students.
"The Day of Giving campaign is an exciting time for us," said Ms. Walton. "It allowed us to come together and engage the community in support of ECSU. "
This year's Day of Giving was originally scheduled for April 30. With the tragedy of the shooting death of Andrew Brown, Jr. , the event was postponed to May 21. Over 25 volunteers spent the day ready to take inbound calls, while 10 ambassasors and three teams rallied together to reach the goal.
Proceeds from the ECSU Day of Giving 2021 will support a wide variety of initiatives that include general scholarships, faculty research, academic programs such as aviation and education, athletics, public radio station WRVS-FM 89.9, the G.R. Little Library, the Veterans Center, and more. With broad support from alumni and supporters, ECSU is committed to its role as a leading regional community partner for many years to come.
While this year's event came to a climax with the Day of Giving on May 21, Ms. Walton says giving season is not over yet. Donors still have time to invest in ECSU's mission to provide a high quality education for students by going to www.ecsu.edu/give.
Gifts made through June 30, the end of the ECSU fiscal year, will count toward the 2021 fundraising goal.
---