ECSU Community Connections Lecture and Performance Series Presents: 'A Conversation with TV Industry Game Changers'
Posted On October 14, 2021
---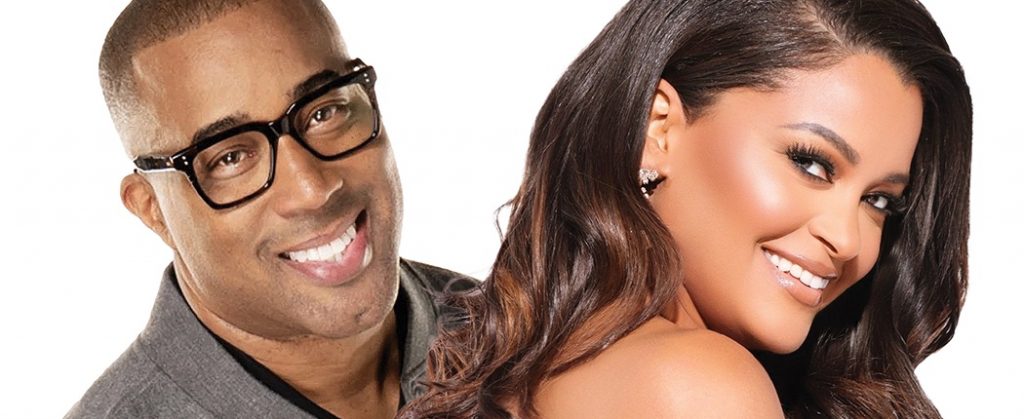 Elizabeth City State University's Community Connections Performance and Lecture Series is hosting an exciting event Oct. 21, "On Screen and Behind the Scenes: A Conversation with TV Industry Game Changers," featuring actress and television personality Claudia Jordan and the general manager and head of programming for FOX Soul, James DuBose.
During this free event, this dynamic entertainment industry duo aims to inspire students and the community at large with their experience as entertainment content creators and industry insight.
"The ability to have Ms. Jordan and Mr. DuBose on campus is a great opportunity for our students," said Dr. Adam McKee, chair of the Department of English and Digital Media. "Having people who have been so successful in the field come and talk to our students shows them that there is opportunity all around them and the potential for them to work in a variety of fields with a variety of backgrounds."
Content creation, says Dr. McKee, is a big part of what his department is teaching and "Community Connections has provided an excellent opportunity for students to see that the foundation they are creating at ECSU can be used to expand what is possible for themselves and the community."
"Claudia Jordan and James DuBose are two people who have dominated the world of media and television. Having them come here to ECSU is a pleasure because they are a part of black excellence in the media world," said Courteny Hancock, a senior digital media student at ECSU. "They create opportunities and stand as a voice for people who look like me so I am more than excited for them to come to ECSU."
Claudia Jordan is a talk show host, actress, model, businesswoman, and reality television personality. She has appeared on "The Price is Right," "Deal or No Deal and competed on season two and six of "Celebrity Apprentice." She appeared on the Bravo network series, "The Real Housewives of Atlanta" during season seven of the show.
Ms. Jordan has also worked as a journalist for the Providence American newspaper and was a co-host of the nationally syndicated "Rickey Smiley Morning Show." Her time on the morning show led to her own show on FOX Soul, "Out Loud with Claudia Jordan," working with James DuBose. She is currently the host of "Cocktails with Queens."
Mr. DuBose is former NFL player, drafted by the Detroit Lions in 1990. As a former athlete, he was able to use his education at Wake Forest University to break into the television industry.
Mr. DuBose is known for producing "culture-shaping content and sharing the voice and lived experiences of Black people around the globe." He currently serves as the general manager and head of programming for FOX Souls, a new live and interactive streaming channel dedicated to African American viewers.
Mr. DuBose has built his career producing major network projects such as Kevin Hart's "One Mic Stand," "Keyshia Cole: The Way It Is," or "Monica's Still Standing." He is also taking his storytelling skills to the live theatre and is currently developing films for Grindstone Entertainment/Lionsgate.
This Community Connections event will happen Thursday, Oct. 21 at 7:30 p.m., in the Mickey L. Burnim Fine Arts Center. It is a free event but attendees are asked to register HERE.
The event will also be live-streamed on ECSU's YouTube channel.
---