ECSU, COA, Area Agencies Partner to Boost Small Business
---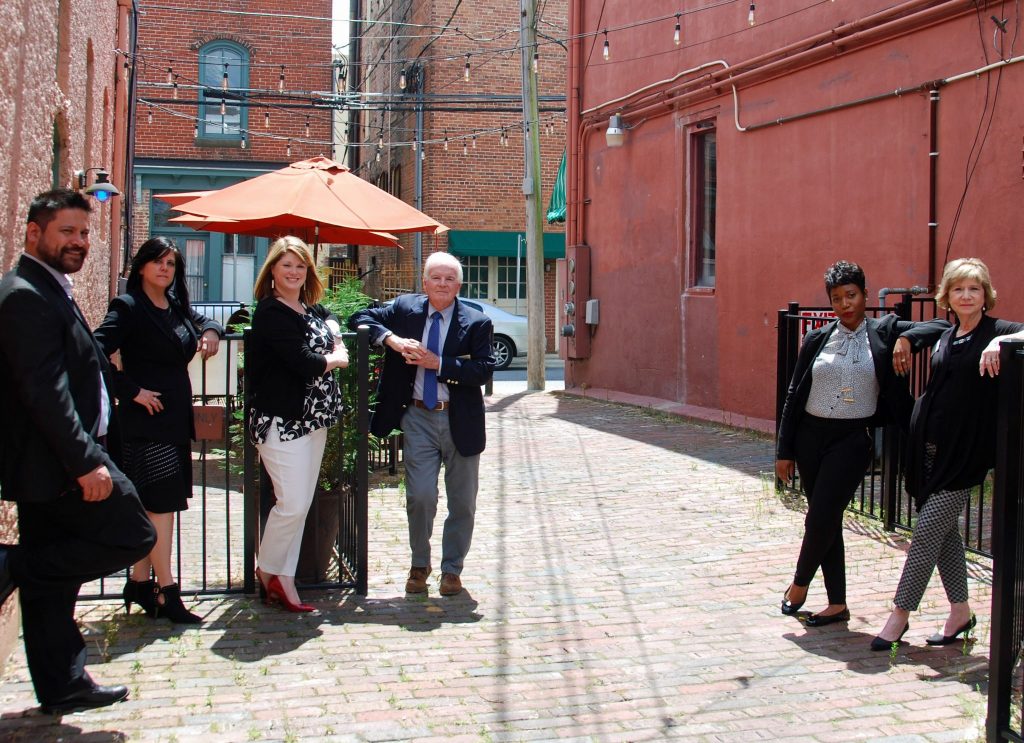 Pictured are, left to right, Jaime Baron, Debbie Malenfant, Caitlin Davis, Michael Twiddy, Shannon Baylor-Henderson, and Ginger O'Neal.
Elizabeth City State University's Small Business & Technology Development Center, the Eastern Women's Entrepreneurship Center (located on the ECSU campus), College of the Albemarle's Small Business Center, and Elizabeth City Downtown Incorporated have developed a resource partnership to serve and support small businesses.
"Almost 85 percent of economic development comes from existing companies in a given region, county or city," said Jaime Baròn, Business Counselor for the SBTDC. "Given the correct tools and resources businesses can thrive working synergistically within communities creating strong relationships," stated Jaime Baròn, Business Counselor for the SBTDC.
A Small Business Training Crawl was launched in January 2018 to assist businesses through providing targeted help for areas that need improvement throughout the year.
The two schools and area business organizations partnered together to create a panel of professionals to discuss and collaborate on ways to implement ideas and solve issues for the participating small businesses. The Crawl gives participants a way to work with all the service providers in the region to assess needs and work towards goals.
So far 16 area businesses have taken part in the program and are already seeing positive results. "It is important for our small businesses to find ways to solve problems given feedback from our organizations that will help them implement solutions to reach their goals," said Eastern Women's Entrepreneurship Center director, Caitlin Davis.
A plan to incorporate a secret shopper program was a result of the success of the Small Business Training Crawls. The program, organized by Davis, Ginger O'Neal, and ECSU's Michael Twiddy gathers vital information from a team of professionals that will evaluate a place of business and provide feedback.
The information collected from the program will allow the organizations to implement new training workshops and services for area small business owners.
"Soon to reach 33 years in the field of small business counseling services, I have worked in many different cities and areas of North Carolina, said ECSU's Twiddy. "Elizabeth City is very blessed, not only with a great team of multiple business service providers, but also to have different small business service organizations collaborate and partner together to serve each and every single business, and to create or retain every single job."
---