ECSU Chancellor Karrie G. Dixon Named to National Women in Aviation Advisory Board
---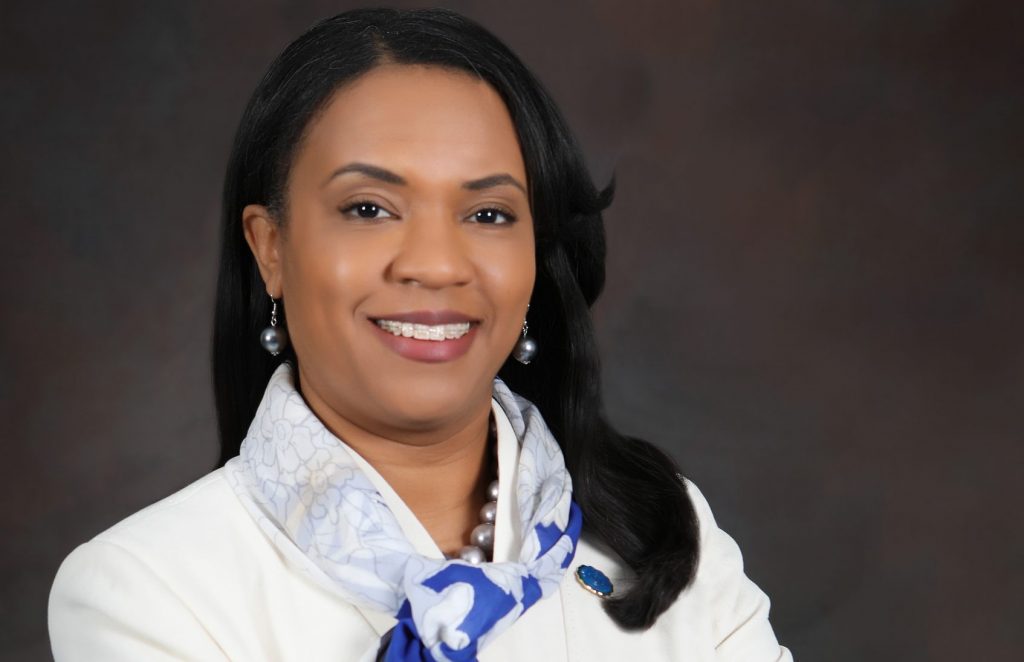 Elizabeth City State University Chancellor, Dr. Karrie G. Dixon, has been named to the newly-formed national Women in Aviation Advisory (WIAAB) board by U.S. Dept. of Transportation Secretary, Elaine L. Chao. The 30-member board will be chaired by former U.S. Air Force Secretary and current president of the University of Texas at El Paso, Heather Wilson.
"I am honored to be a part of this impressive board, promoting women in aviation," said Chancellor Dixon. "ECSU's signature aviation program is intentionally addressing the need for more women in the aviation field and to be part of this national effort is an exciting opportunity for me, and for the university."
The WIAAB was established in October 2019 under the FAA Reauthorization Act of 2018. The purpose of the WIAAB is to develop strategies and recommendations that would encourage women and girls to enter the field of aviation.
The WIAAB will assess education, training, mentorship, outreach, and recruitment of women in the aviation industry. Board members represent a diverse range of backgrounds and expertise, including major airlines and aerospace companies, nonprofits, business, education and more.
Chancellor Dixon was nominated for a seat on the board by University of North Carolina System Interim President William L. Roper. In his nominating letter, Dr. Roper outlined Chancellor Dixon's leadership in building ECSU's aviation program.
Since assuming the role as ECSU's 12thchief executive officer in December 2018, Chancellor Dixon has signed a memorandum of agreement with the United States Coast Guard to provide additional tuition-saving choices for ECSU juniors and seniors in the aviation science program interested in enlisting. Elizabeth City is home to the largest Coast Guard base on the eastern seaboard, and this arrangement makes the university an indispensable pipeline that keeps Air Station Elizabeth City supplied with diverse leadership and skilled talent.
ECSU offers the only four-year aviation degree in North Carolina, and she has overseen the expansion of ECSU's 11-plane fleet, and the creation of the university's unmanned aircraft systems, or drone, degree program.
"ECSU is a leading force in aviation, not just in North Carolina, but across the entire region," stated Dr. Roper. "Dr. Dixon leads this institution with a strategic eye to expand its presence. She has served as chancellor for just over a year (including her tenure as interim chancellor), and she has already overseen efforts that have significantly revitalized the campus and expanded enrollment numbers."
Prior to becoming ECSU's chief executive officer, Chancellor Dixon served as a senior administrator at the University of North Carolina System Office. She arrived at the System Office in 2008, and in 2014, she was promoted to Vice President for Academic and Student Affairs. In this capacity, Dixon was responsible for overseeing policies designed to promote student success and access across the System's 17 institutions.
---