ECSU Chancellor Karrie G. Dixon Appoints Alyn Goodson as Chief of Staff
Posted On December 14, 2022
---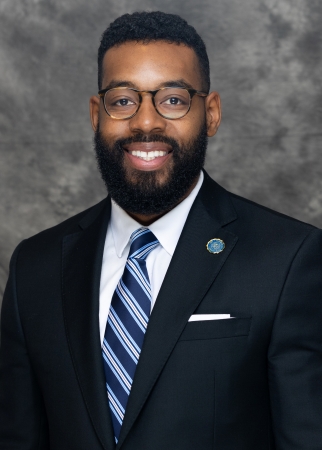 Elizabeth City State University (ECSU) Chancellor Karrie G. Dixon has appointed university executive leadership team member Alyn Goodson, J.D., as Chief of Staff, retaining his current role of Vice Chancellor and General Counsel. He begins his new position on January 1, 2023.
With his new responsibilities as Chief of Staff, Goodson will oversee operations within the Office of the Chancellor and work with senior officers on implementing plans for efficient operational infrastructure systems and processes. He will remain the chief legal counsel to Chancellor Dixon, senior leaders and the ECSU Board of Trustees on an array of subjects affecting the university.
Goodson will continue providing strategic oversight for Facilities Management, Campus Operations, Human Resources and Legal Affairs.
"I look forward to working with Alyn in his new position as chief of staff on my Cabinet. He has been an instrumental member of my senior administration and his insight and counsel will continue to be significant assets to the Office of the Chancellor and ECSU," said Dixon.
After earning a Bachelor of Arts degree in Political Science from North Carolina State University, Goodson went on to receive a Juris Doctor from North Carolina Central University School of Law and Master of Laws from Georgetown University Law Center.
---