ECSU Chancellor Karrie Dixon Receives Old North State Award
Posted On October 11, 2019
---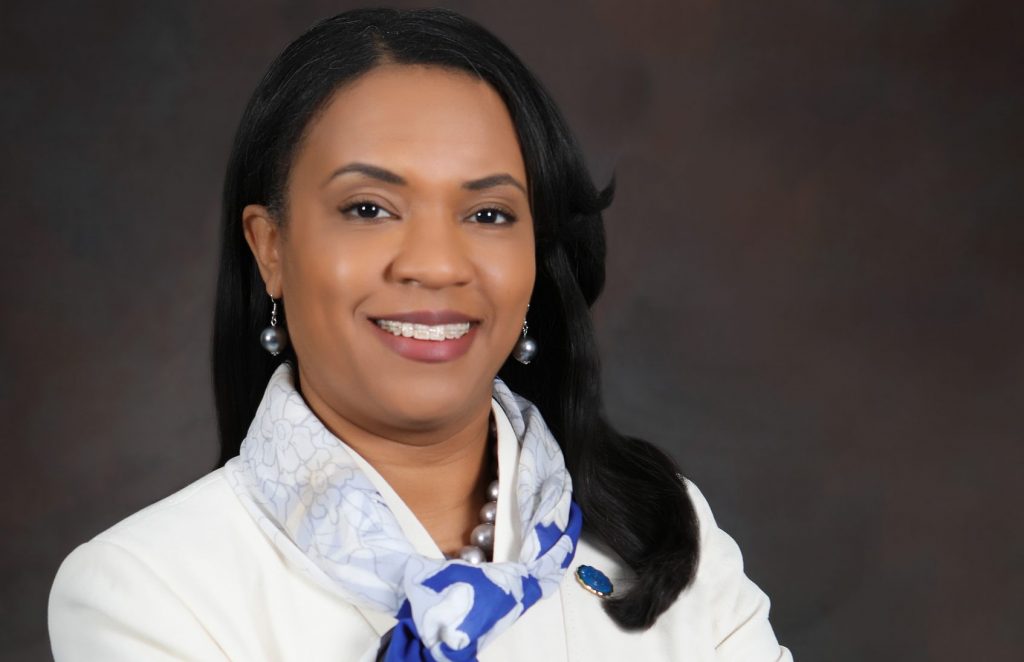 North Carolina Gov. Roy Cooper has awarded Elizabeth City State University Chancellor, Dr. Karrie Dixon, The Old North State Award. The award was presented to Dr. Dixon by Secretary of State Elaine F. Marshall and Secretary of Revenue Ronald G. Penny during her official ceremony installing her as ECSU's 12 chief executive officer.
The installation ceremony was held Friday, Oct. 11 at 10 a.m. in the Mickey L. Burnim Fine Arts Center on the campus of ECSU.
The Old North State Award, one of the highest honors granted North Carolinians, is awarded to "individuals who have shown dedication and service beyond exception and excellence to the Great State of North Carolina." Individuals receiving the award must have at least 20 years of service to the State of North Carolina.
Dr. Dixon's dedication and service to North Carolina began in 1998 when she served as a graduate teaching assistant at the University of North Carolina at Greensboro. She most recently marked her 20 years of service in 2018 by starting her new role as ECSU's chancellor.
Dr. Dixon had served as a senior administrator at the UNC System Office since 2008. In 2014, she was promoted to vice president for academic and student affairs, where she was responsible for overseeing the Division of Academic and Student Affairs for the System's 17 institutions.
Dr. Dixon also served as the chief student affairs officer for the UNC System, working closely with vice chancellors for student affairs and other university leaders. Statewide programs, under her direction, included the College Foundation of North Carolina (CFNC) Pathways and the federally funded NC State Approving Agency. Over the years, her research and scholarly presentations have focused on summer bridge programs, transfer articulation, and strategies for student success.
Before joining the UNC System, Dr. Dixon served 10 years combined at two other UNC System institutions. Most recently, she was an assistant vice provost at North Carolina State University and remains an adjunct assistant professor at the College of Education's Department of Leadership, Policy, Adult and Higher Education. In this role, she led discussions with graduate students interested in careers in higher education leadership and serving on dissertation committees.
---