ECSU Chancellor Dixon Committed to Campus Safety
---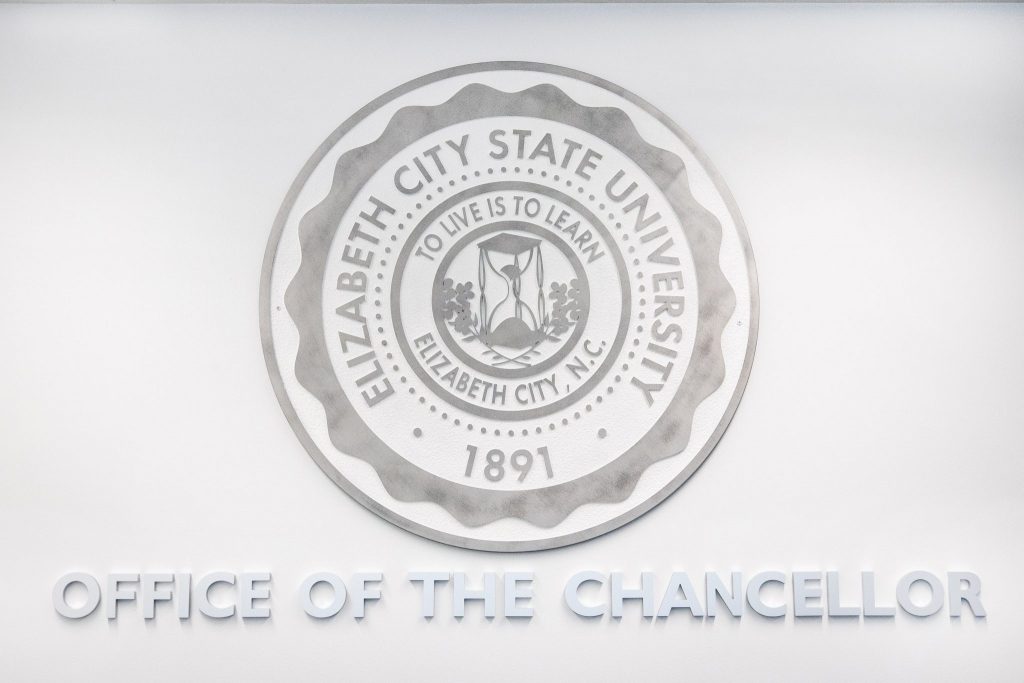 Summertime on a university campus is a busy time as institutions embark on construction and renovation projects, host orientations and summer camps, and plan for the upcoming academic year. Elizabeth City State University is no different, and several of these summer projects focus on increasing campus safety and security.
In her first year at ECSU, Chancellor Dixon has committed to making the safety and security of the ECSU family and visitors a top priority. Several enhancements are being implemented to a police department with over 290 years of combined law enforcement experience. Dixon has allocated funding to hire two new public safety supervisors and a criminal investigator, purchased new communication tools that will support and enhance direct communication with other responding law enforcement agencies in case of emergency, and installed 200 new cameras in high traffic areas throughout the campus.
Three renovation projects are currently underway that are also focused on increasing the security of ECSU. The university is creating an emergency operations center located in the C.W. Griffin Building that will be equipped with huddle space and the technology necessary to manage serious threats to the campus. The university's 911 Telecommunications Center is also undergoing a renovation this summer that will upgrade the technology and workspace to ensure ECSU is efficient during emergencies. Lastly, the Office of Title IX has moved into a larger more inviting space in the C.W. Griffin Building closer to other student support services like counseling and student health.
"The safety and security of our students, faculty, staff and visitors is a priority for me," said Chancellor Karrie G. Dixon. "Parents are entrusting ECSU with the health and wellbeing of their children, and I am going to make sure we have the necessary personnel and resources in place to honor that responsibility."
While ECSU is enhancing its infrastructure to ensure student and visitor safety and security, it also is making sure that its team and community partners are prepared for emergencies that may occur on campus. This past year, ECSU personnel participated alongside local and regional law enforcement personnel in an active shooter training. The ECSU team also participated in a community Behavioral Threat Assessment training to identify troubling behavior and develop mitigation plans to strengthen the university's response to a concerning student, staff or visitor behavior.
Future trainings are being planned to ensure the campus and the Elizabeth City community are prepared to respond to emergencies, and prepared to protect the safety and security of our students, faculty, staff and the community.
---