ECSU celebrates National Library Week
---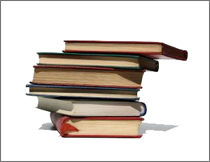 Kesha Williams
March 29, 2010
ECSU will observe National Library Week April 12-16 with several public events. The weekly events include a membership drive for Friends of the Library, Library Club raffles, book store displays and more. All of these events except the presentation on Thursday will be held at the G. R. Little Library.
Monday April 12
3:30 p.m., Opening reception with ECSU Art Department students. The students will discuss their recent projects.
Tuesday April 13
10 a.m., Children's Hour: Miss. Library Club will read stories for youths and a film featuring Charlie Brown will be shown at the library.
Wednesday April 13
3:30 p.m., Book Signing/Reading by WRVS's &quotMorning Joy&quot Host- Sheila Lee. She will read excerpts from her book &quotWindow Hood Not Widow Hood&quot
Thursday April 15
3:30 p.m.&ampnbsp Jimmy R. Jenkins Science Center Lecture Hall.
G. R. Little Library along with the North Carolina Humanities Council and the National Endowment for the Humanities present: &quotThomas Day, Cabinet Maker: Man in the Middle,&quot presented by Laurel C. Sneed, educator, researcher, media producer/film maker, executive director of the Thomas Day Education Project. Reception to follow in the same location.
Shuttle bus service provided from the parking lot of Roebuck Stadium to the G. R. Little Theater.
Friday April 16
10 a.m., Book Signing/Reading
Coach Robert Vaughn will read from his recently published book, &quotThe Elizabeth City State University Sports Legacy with Coach Bobby Vaughan.&quot
---