ECSU Breaks Ground on New Drone Training Pavilion
Posted On January 26, 2022
---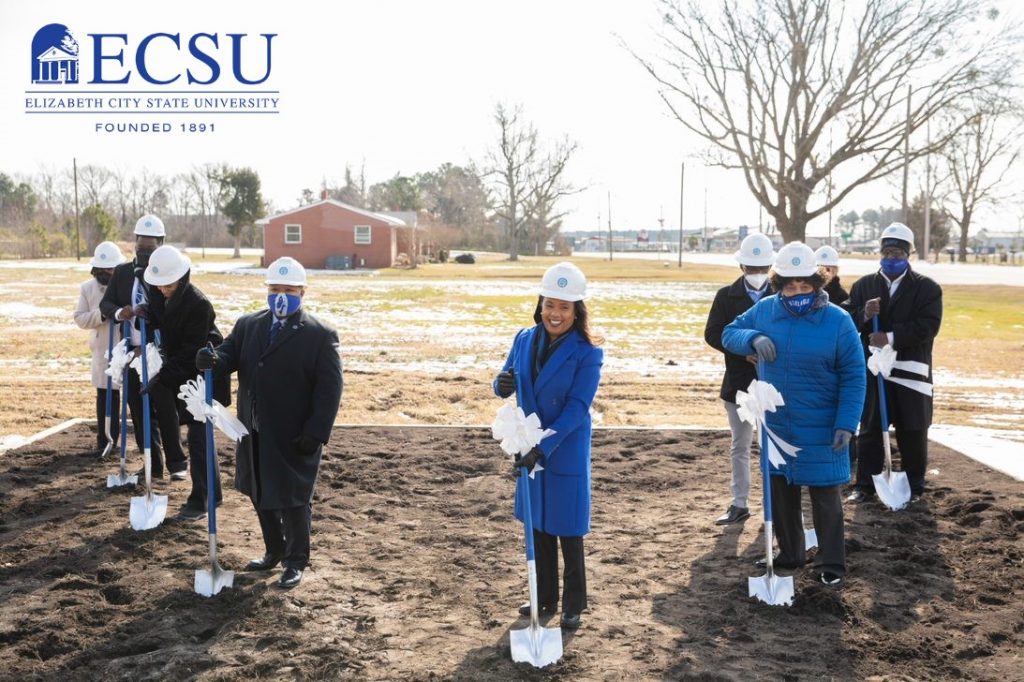 One-of-a-kind facility helps students prepare for careers in public safety, disaster response, homeland security, and more
Elizabeth City State University (ECSU) broke ground today on its new Unmanned Aircraft System (UAS) – or drone – facility. The open-air outdoor drone pavilion will be the only structure of its kind in North Carolina.  The open-air netted area will utilize natural turf and weather conditions to mimic real-world flying conditions as students train for future careers in public safety, disaster response, homeland security, and more.  UAS is a fast-growing public and private industry – more than 170,000 jobs are expected to be created by 2025.
"We continue to enhance and grow our signature aviation program which means our students get the knowledge and skills they need for an amazing career, and it serves as an economic driver for Northeastern North Carolina and the entire State," said ECSU Chancellor Karrie G. Dixon.  "This new drone pavilion will be an asset to all sectors using UAS technology now and in the future, and serve as a regional hub to train personnel.  These professions provide stability for families, and our graduates help meet demand in the airline, aerospace/defense contractor, military, and other state and federal industries."
ECSU offers the only four-year Aviation Science Degree in North Carolina, and the UAS facility is a significant investment in northeastern North Carolina and beyond.  The ECSU campus is located amid military facilities in southeast Virginia, the U.S. Coast Guard based in Elizabeth City, and the Tidewater and Albemarle regions. Its location allows for opportunities in UAS education, research, and training that simply is not available at other universities in the United States.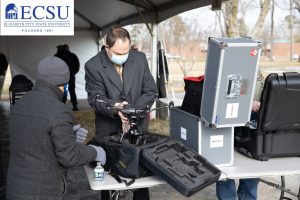 "UAS has experienced rapid growth, technological advancements, public safety benefits, and research applications to name a few. ECSU is taking full advantage of the UAS technology driven by industry demand for qualified operators, engineers, and researchers," said Dr. Kuldeep Rawat, Director of the ECSU aviation program, and Dean of Science, Aviation, Health and Technology.  "Our proximity to large areas of wetlands and coastal areas puts ECSU in a perfect location to perform many different, but equally important, educational and research collaborations."
The MacKenzie Scott Foundation provided funding for the 100' wide x 250' long x 50' high open-air netted drone pavilion.  In November 2020, ECSU received a historic gift from Scott, and the university invested $1.5M of those funds for the UAS facility.
SKA Consulting Engineers of Greensboro, NC, designed the facility.  The A.R. Chesson Construction Company of Elizabeth City is building the pavilion, which is expected to be completed late this summer.
---