ECSU Awarded $50,000 Z. Reynolds Foundation Grant to Prepare Students for a Diverse Global Society
Posted On February 16, 2021
---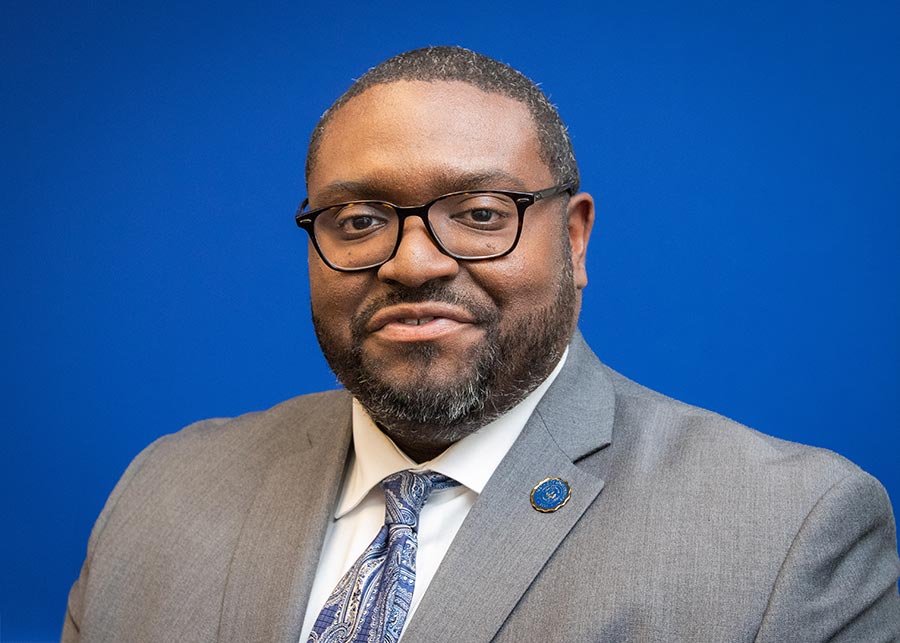 Dr. Gary Brown, Vice Chancellor for Student Affairs
Elizabeth City State University has received a $50,000 grant from the Z. Reynolds Foundation aimed at preparing students to live and work in a diverse global society and promote diversity and inclusion. 
According to the Vice Chancellor for Student Affairs, Dr. Gary Brown, the grant is funding the ECSU project, Viking R.A.C.E, or Realized Awareness Changes Everything. The program will promote student-led initiatives and will play a role in the university's PACE (Prevention, Awareness, Cultural Education) Center Critical Conversations series.
"We want to prepare students for the world of work that is not always accepting of differences," said Dr. Brown. "We want to give the students tools for life skills and insights to navigate the world of work."
Dr. Brown said the Z. Reynolds Foundation sought grant proposals "designed to prepare students to live in a diverse, global society." In the wake of social unrest across the country over the past year, he said, the proposal sought programs that address the need for diversity and inclusion in society as a whole.
Viking R.A.C.E. is, for ECSU, just such a program. When combined with Critical Conversations and student-led programs, the program will give Vikings the tools to navigate a fast-changing world beyond college through training and discussions on a variety of topics.
The Critical Conversations series is designed to bring students together with experts in a variety of disciplines to discuss current issues. Dr. Brown says with this grant, and Viking R.A.C.E., ECSU will be able to "identify a greater talent pool for future discussions," bringing a broad range of perspectives to students.
The program will also reach out to the surrounding community to work with leaders and businesses in an effort to assist students with navigating the challenges of the workforce, and to work to develop a more diverse environment.
"We want students to engage in a space that is different from their current context on campus," said Dr. Brown. "This is designed to be a holistic approach to meet the needs of the community and recognize that everyone has a contribution to make."
Dr. Brown said, as a part of the program, a group of students will be invited to form an equity and inclusion board. They will receive training and act as student ambassadors for the program.
The student board will in turn facilitate training and programs for other students and use their experience to help the program evolve.
"This student board will be very impactful," said Dr. Brown.
Dr. Brown said Vice Chancellor for University Advancement and Executive Director of the ECSU Foundation Anita Walton and her team were instrumental in acquiring this funding for ECSU. He said this grant is just the beginning for this program and thanks to the work of University Advancement, he anticipates more opportunities to come.
---