ECSU Awarded $342,076 Grant to Develop Technology Imaging to Track and Combat Sex Trafficking
Posted On November 21, 2022
---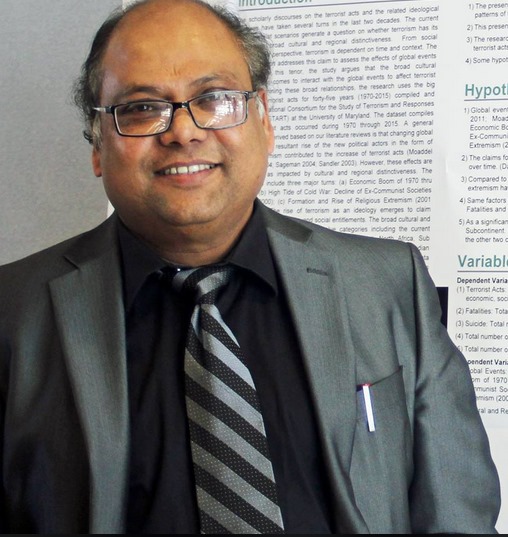 Grant from George Mason University Establishes New Partnership with Fayetteville State University and Defense Alliance of North Carolina to Tackle Human Trafficking Industry

A new grant awarded to Elizabeth City State University (ECSU), in collaboration with Fayetteville State University (FSU) and the Defense Alliance of North Carolina,  will develop technology that analyzes data and trends related to sex trafficking. The two-year project totaling $342,076 for ECSU was received from a partnership with the Criminal Investigations and Network Analysis Center (CINA), a multidisciplinary academic consortium led by George Mason University and funded by the U.S. Department of Homeland Security. The initiative aims to create solutions for the human trafficking epidemic that victimizes more than 25 million people worldwide. According to the U.S. Department of Homeland Security's Center for Countering Human Trafficking, nearly 20% of that number includes sex trafficking victims while the other 80% accounts for victims of forced labor.
Shyamal Das, Ph.D., ECSU professor of Homeland Security and Sociology, is the principal investigator on the grant alongside Sambit Bhattacharya, Ph.D., professor of Computer Science at Fayetteville State University and co-principal investigator. The goal of the research is to deliver a software architecture for cross-model extension to include viable machine learning models and algorithms. The team will conduct its tracking based on the structure of web-based state-of-the-art software detection technologies and incorporate two modes in the proposed architecture: image surveillance and texts.
"The novel approach will combine my work as a social scientist with that of Dr. Bhattacharya, a computer scientist, as well as an industry expert and use cross model detection to hopefully curb this zero-tolerance industry that impacts the lives of families," says Das. "Our goal is to develop an architectural model for web-based technologies that can be used in the future. We hope to combine artificial intelligence and algorithms since a majority of sex trafficking exchanges begin online through internet exchanges and on the dark web."
Das notes that the initiative will assist law enforcement in identifying perpetrators and targets, thereby creating a safer, more secure country. "The potential social impact of this technology is great—it will save lives, especially young girls and boys who are often the targets of sex traffickers. This could have a powerful influence on our society and shape future research that can be used to assist other agencies, such as Law Enforcement Training Center (LETC), Border Protection, Immigration, and Security, and solve other challenges that affect the health, safety and well-being of our communities," he said.
"Recently, Dr. Das collaborated with Dr. Bhattacharya on a prestigious undergraduate research grant awarded from the University of North Carolina System that will bring a new course titled, Integrating Data Science into the Homeland Security (HMLS), to ECSU and support a joint project between ECSU and FSU. Dr. Das' research is on the forefront of integrating data analysis and computer algorithms to address important homeland security issues that engage our minority students in the security sector," notes Annemarie Delgado, director of Sponsored Programs, Contracts and Grants at ECSU.
---