ECSU Awarded $126,000 Governor's Crime Commission Grant to Support Title IX Resources
Posted On November 18, 2020
---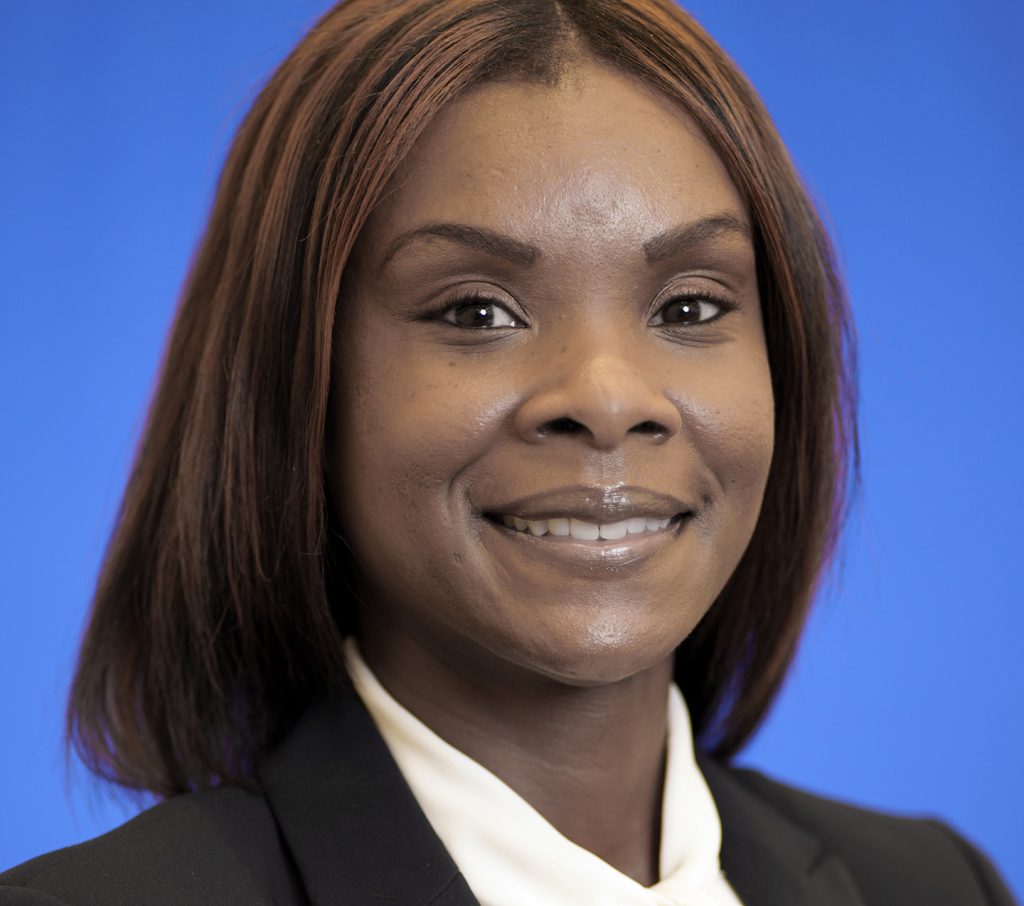 Lucretia Banks, ECSU Title IX Coordinator
Elizabeth City State University has been awarded a $126,000 grant by the Governor's Crime Commission to support efforts to create a resource center to better educate the campus on issues surrounding sexual violence. 
According to Lucretia Banks, ECSU's Title IX coordinator, the program is in collaboration with Mid-Atlantic Christian University (MACU) and College of The Albemarle (COA). The grant will assist in creating a resource center that will provide a safe haven for victims, a victim advocate, identify resources on and off campus, and court assistance.
"If a student or survivor goes to court, the victim advocate can assist them," said Ms. Banks.
ECSU, MACU, and COA will coordinate to plan and provide prevention and awareness initiatives and jointly deliver a coordinated response to victims of sexual violence, she said.
"The partnership will allow each institution to combine resources and share space for student training, victim advocacy and survivor resources," Ms. Banks said.
MACU and COA will also provide technical assistance and support for the operation of a victim "safe haven," and inform and encourage student-victims to seek services at the resource center.
Along with Ms. Banks, former ECSU Police officer Eric Poyner was appointed the Title IX investigator last July, assisting in investigating any incidents reported on campus.
"Title IX itself has a responsibility to adhere to federal mandates outlined by the Dept. of Education and I'm pleased that this office has now been staffed by both a full-time coordinator and an investigator," said Dr. Gary Brown, Vice Chancellor for the Division of Student Affairs.
As the coordinator, Ms. Banks will be working with campus and community partners to provide victims with all of the necessary assistance and education. Campus partners are the P.A.C.E. Center, Student Counseling, Student Health Services and campus police.
Ms. Banks says that victims of sexual violence might be hesitant to talk about the crime. They may, she says, tell close friends or family, but reporting the crime may be difficult for them.
"It's important for them to understand that, yes, ECSU is here for you and we have the resources on campus," she said.
One of the goals is to make the resources visible on campus, letting people know that assistance is available to them and where they can find it. And that assistance, said Ms. Banks, will ensure their anonymity and provide them with a "safe haven" to talk privately, in a secure and anonymous space.
The campus Title IX office was relocated to the Division of Student Affairs two years ago. Dr. Brown said the move was strategic, allowing for the "ease of development" in resources and collaborations with campus departments especially those that are student facing.
"Our development of the resources and the work is designed to help students be positive and good citizens," said Dr. Brown.
Dr. Brown said Ms. Banks and Mr. Poyner have undergone "extensive training." That training, he said, speaks to the commitment of the Title IX office to create a safe and proactive environment for students.
"The commitment of this office is important," he said. "The work supports both women and men students. Ms. Banks and Mr. Poyner do a really good job running this office and taking the complaints that come in and following up with them."
---