ECSU Awarded $1 Million to Fight COVID-19
---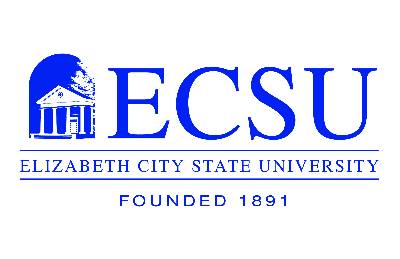 Elizabeth City State University has been awarded $1 million in COVID-19 funding from the N.C. Policy Collaboratory at UNC-Chapel Hill. The UNC Board of Governors announced the partnership during today's Committee on Historically Minority-Serving Institutions (HMSIs) meeting. The N.C. Policy Collaboratory will award $6 million to the UNC System's six HMSIs.
According to Darrell Allison, Board of Governors member and chair of the HMSI committee, the newly formed partnership will award $1 million to each university to support research and activities to fight the spread of COVID-19.
"This is yet another opportunity for the UNC System to show the meaningful impact that our historically minority-serving institutions are making in their respective regions and communities they serve," said Mr. Allison in a statement released by the UNC System. "I am confident that this partnership and these programs will provide real-life solutions in the fight against COVID-19, today, and could be a model for how our state can more effectively confront tomorrow's crises as well."
Each of the six HMSI campuses will participate in a variety of COVID-19 activities, including research of antibodies, community testing, and other related activities that support minority and rural populations. ECSU will focus on two approaches in the fight against COVID-19.
The university will work to enhance capacity and infrastructure to support COVID-19 response and recovery for racial and ethnic minority, socially vulnerable, and rural communities in Northeastern North Carolina. ECSU also will be a regional site for COVID-19 testing and a hub for drone delivery, transporting essential equipment such as personal protective equipment (PPE), and critical medical supplies to the most vulnerable populations in the region.
"ECSU is proud to be a part of this important project and is prepared to provide the necessary assistance to fight COVID-19 in the region," said ECSU Chancellor Karrie G. Dixon. "Our faculty and staff have the expertise to accomplish this task and to help continue the fight against the coronavirus."
ECSU is the only public university in the northeastern region of North Carolina and is surrounded by 21 counties of which most are designated as Tier 1 counties.
During the COVID-19 pandemic, many of these counties have been adversely affected. In particular, Bertie, Halifax, and Northampton have experienced per-capita coronavirus rates higher than some urban centers. Bertie County has the second highest per-capita burden of coronavirus among rural counties in the state.
In addition to being equipped for COVID-19 testing, the university will develop a public awareness campaign to support increased awareness and adoption of public health practices, while working in cooperation with regional public health organizations.
ECSU also will expand its existing drone fleet to include long-range, high endurance delivery drones to transport PPE and other essentials including food and medicine. ECSU's delivery drones can be used to deliver healthcare gear and coronavirus test samples to clinics and, in the future, carry time-critical supplies such as blood and organs.
ECSU is home to North Carolina's only four-year aviation degree program and has expertise in aviation and unmanned aircraft systems (UAS), making it uniquely positioned to lead the use of drones for emergency supply delivery in the region.
"I would like to thank Dr. Kuldeep Rawat, Dean of the School of Science, Aviation, Health and Technology, and Dr. Anthony Emekalam, Chair of the Department of Health and Human Studies, for their efforts in leading the development of this project," said Dr. Farrah Ward, provost and vice chancellor for Academic Affairs. "We are fortunate to have academic scholars at ECSU who are committed to improving the health and well-being of the northeast region of North Carolina."
---