ECSU Aviation Student Aleathia Hudson to Attend State of the Union Address in Washington D.C. on Feb. 7
Posted On February 7, 2023
---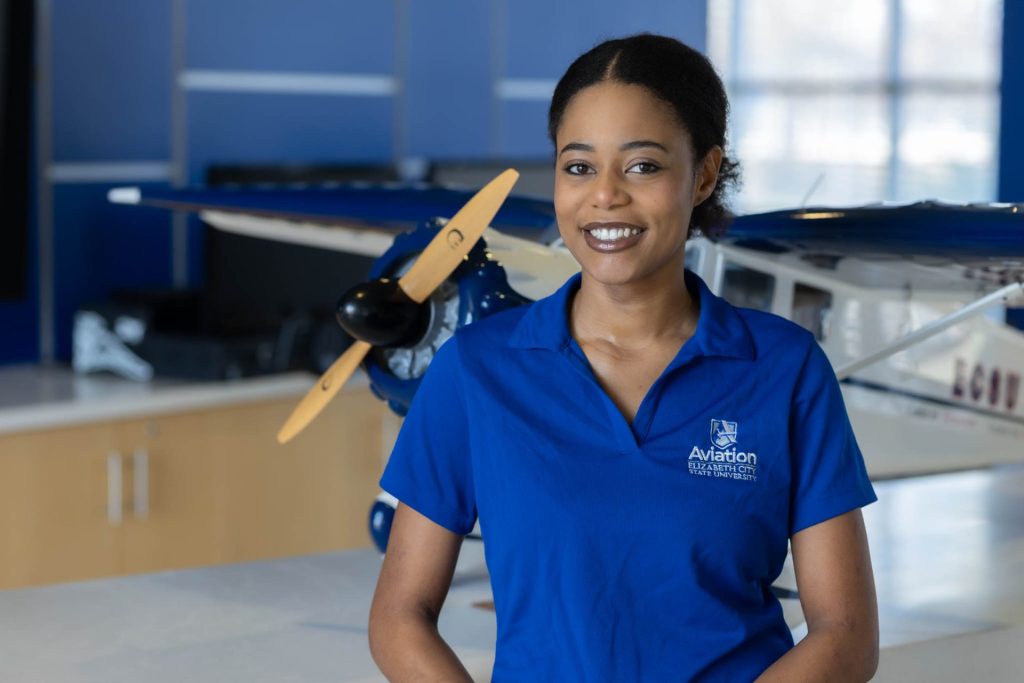 Elizabeth City State University (ECSU) student Aleathia Hudson, a junior, Aviation Science major, will attend the State of the Union Address to be delivered by U.S. President Joe Biden on Tuesday, February 7, 2023, in Washington, D.C. She will witness the Address to a joint session of Congress at the United States Capitol as a special invited guest of U.S. Congressman Don Davis (NC-1).
Hudson, a native of Charlotte, N.C., is in the Aviation Sciences department and has a concentration in Professional and Aeronautics and Flight Training. She is a member of ECSU's Community Emergency Response Team (CERT) and serves as vice president of the Media Club. Hudson was a summer counselor for ECSU's Air Force Jr. ROTC Aviation Academy and NASA camps in 2021."I flew a plane for the first time at 18-years-old and completed my first solo flight at age 19," says Hudson. "I decided to go into aviation because there are so many STEM careers and aviation is a large industry—from pilots to ground operations and other areas. I desire work with Fixed-based Operations, or private jet terminals, airports, the National Transportation Safety Board or Unmanned Aircraft System (UAS) programs," she explains. "Aviation and emergency management go hand-in-hand. In October 2022, I was deployed in Socorro, New Mexico, for a weeklong FEMA course and learned about risk management and the mitigation of bomb threats."
The State of the Union Address will air live at 9 p.m., EST on Tuesday.
ECSU offers the only four-year Aviation Science and Unmanned Aircraft Systems (UAS) degree programs in North Carolina. The Aviation Science program's five areas of specialization, include: Flight Education; Aviation Management; Avionics; Unmanned Aircraft Systems (UAS) and Professional Aeronautics. Enrollment in the program totals more than 180 students, with a nearly 60 percent minority student population. Further, ECSU is one of 40 institution worldwide to offer an aviation degree program accredited by the Aviation Accreditation Board International (AABInternational).
---