ECSU Aviation Program Gets Boost Thanks to $25 Million U.S. Coast Guard Airport Runway Funding
Posted On February 15, 2021
---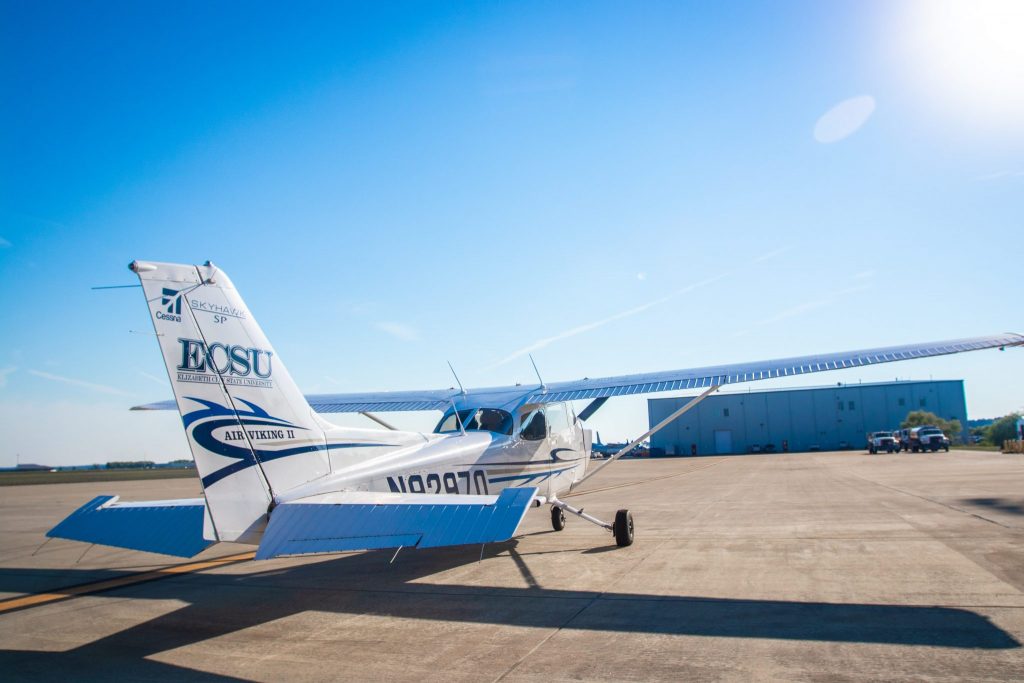 Elizabeth City State University aviation program students will see more flight training time thanks to a $25 million U.S. Coast Guard grant to fund the restoration of runways at the Elizabeth City Regional Airport.
The money, which was included in the H.R. 133, the Consolidation Appropriations Act, 2021, will pay for repairing and renovating the airport's infrastructure, specifically its north/south runway.
"This plan to rehab runway 01/19 is very significant for our flight training program," said ECSU Dean School of Science, Aviation, Health and Technologyand Aviation Program director, Dr. Kuldeep Rawat.
ECSU uses the airport to train 95 current undergraduate aviation students. Currently, only one runway is operational, which has resulted in canceled flight time for students when winds are not favorable, according to Dr. Rawat.
"The reactivation of this runway ensures consistent flight training and increased number of flights for students," said Dr. Rawat. "This is great."
ECSU Chancellor Karrie G. Dixon was active in advocating for this critical runway. She said the region's elected officials have been instrumental in the passage of the appropriations act.
"We are very grateful to Reps. Greg Murphy and David Price and to Sen. Thom Tillis for their support of northeastern North Carolina," said Chancellor Dixon. "The funding for runway repairs will be a significant benefit to our students."
ECSU is preparing students for high-demand occupations in the aviation industry, which will have a positive economic impact on this region and the state. With this restoration project, ECSU will be able to increase its training capacity, said Dr. Rawat, leading to reduced completion time and increased certifications, which will lead to an increase in the graduation rate.
ECSU launched its aviation science degree in 2002 and is currently training 130 students across four disciplines: flight education, professional aeronautics, aviation management, and avionics. ECSU is the only university in the state offering a four-year degree in aviation science.
A historically black university, ECSU is committed to closing the aviation industry's diversity gap. Eighteen percent of its aviation students are female, and 60 percent are from underrepresented groups. The flight education program owns 12 airplanes. ECSU is adding two aircraft this year.
The Coast Guard is one of ECSU's trusted collaborators, providing student career pathways through its College Student Pre-Commissioning Initiative. Through CSPI, the Coast Guard offers students professional development while fully funding up to two years of college. ECSU students who meet CSPI requirements become members of the Coast Guard upon graduation and are guaranteed a position in officer candidate school training. These benefits combine with ECSU's participation in the N.C. Promise program, which provides affordable tuition of $500 per semester for in-state students.
---