ECSU Appoints Ariel Aponte as New Associate Vice Chancellor for Military & Federal Relations
Posted On August 25, 2022
---
Seasoned Military Veteran Will Expand University's Outreach With Armed Forces in Inaugural Position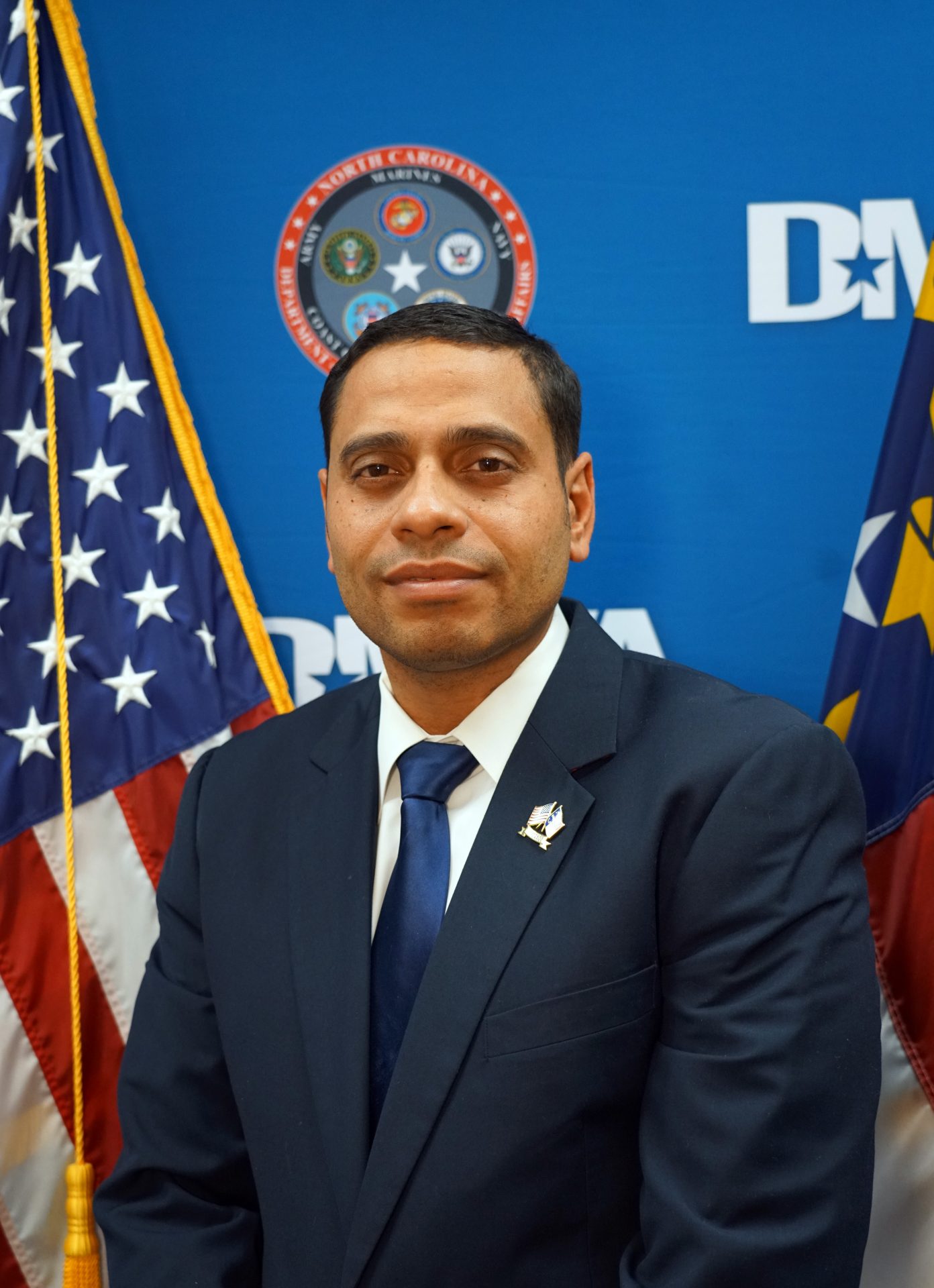 Elizabeth City State University (ECSU) announces that Mr. Ariel Aponte will join the university as the new associate vice chancellor for Military and Federal Relations beginning September 1, 2022. Currently, Aponte serves as assistant secretary for Military Affairs for the North Carolina Department of Military and Veteran Affairs (NC DMVA).
In this newly established role with ECSU, Aponte will lead state, local and federal government relations, as well as U.S. Department of Defense and Department of Homeland Security efforts. He will report to Dr. Gary Brown, vice chancellor for Student Affairs, and have a direct working relationship with ECSU Chancellor Karrie G. Dixon, while collaborating with campus partners and other key constituents.
Aponte will maintain and build governmental, business, military and international relationships and partnerships that support the university's key objectives in its Forging Our Future strategic plan. He will oversee ECSU's Veterans Center, TRIO Educational Opportunity Center, Project GAP, as well as contribute significantly towards the success of the adult learner initiative supported by the Lumina Foundation. Additionally, Aponte will manage military benefits processing for military and military affiliated students.
"Mr. Aponte is an accomplished and decorated military veteran whose outstanding service to our nation and the state of North Carolina will elevate ECSU's work with the U.S. Armed Forces community and state and federal entities," said Brown. "We are thrilled that he joins the Viking community bringing a diverse portfolio and wealth of experience with military, government and international relations that will connect the university with major stakeholders regionally, statewide and nationally."
At the NC DMVA, Aponte serves as the senior military advisor to the Secretary of the NC DMVA for the next round of Base Realignment and Closures (BRAC), as defined by the governor and General Assembly. He supports activities for the department, including military and community engagements, roundtables, media interviews, legislative and policy development and budget proposals. Aponte provides active outreach to the U.S. Department of Defense and Department of Homeland Security, which supports military installations and activities in N.C. that promote business, technology, transportation, education and economic development. He is NC DMVA's lead strategic communication planner, supporting six N.C. military installations and 20 surrounding military counties that serve more than 329,900 veterans, service members, spouses and military children.
Aponte is the senior military lead planner and liaison between the Council of State and North Carolina Cabinet and serves as the lead planner with city and county officials promoting industrial and economic development of localities in or adjacent to military and national defense activities and those of the State.
Previously, Aponte was director of Professional Military Education for the U.S. Army, Special Forces Warrant Officer Institute at Fort Bragg (N.C.); operations officer (3-Star Command) for the U.S. Army, Special Operations Command at Fort Bragg; Company Special Forces Operations Warrant for the U.S. Army, 7th Special Forces Group at Eglin Air Force Base (Fla.); and Special Forces Assistant/Detachment Commander for the U.S. Army, 7th Special Forces Group, Fort Bragg.
Aponte earned a Bachelor of Science degree in Criminal Justice and Master of Science degree in International Relations, both from Troy University, and attended Command and General Staff College at Fort Leavenworth, Kan.
---