ECSU and U.S. Coast Guard Reaffirm Education and Training Pathway for Students
---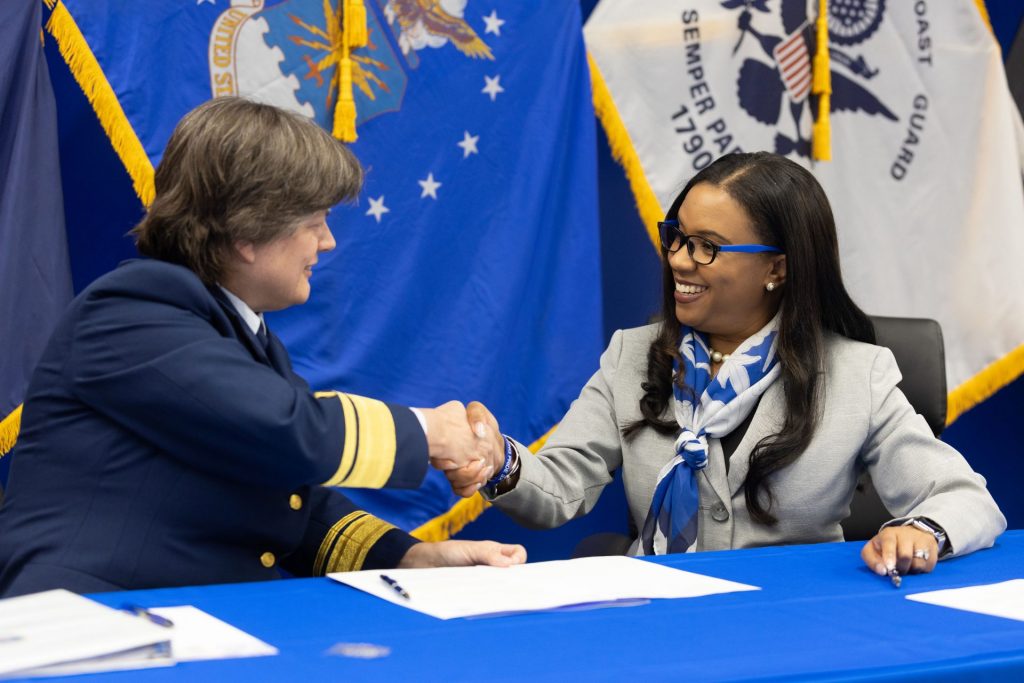 Today, Elizabeth City State University (ECSU) and the U.S. Coast Guard  renewed its Memorandum of Agreement for another four years for the College Student Pre-Commissioning Initiative (CSPI).  CSPI provides a clear pathway for students from ECSU's academic programs into Coast Guard service, the nation's oldest continuing sea-going branch of the armed forces.
"This continued partnership is a tremendous opportunity for our university to educate future Coast Guard leaders," said ECSU Chancellor Karrie G. Dixon.  "Our students are dedicated to giving back and serving our communities, and ECSU provides the courses and training that make them competent leaders who will make a difference wherever they go. At ECSU, our students come to discover their passions and leave to conquer their dreams. This agreement is an example of our continued commitment to educating our students and ensuring their readiness for the workforce."
"Elizabeth City is a Coast Guard City.  We want the Coast Guard to be an employer of choice and to be made up of people from the communities we serve," said Rear Adm. Laura Dickey, commander Coast Guard Fifth District. "Elizabeth City State University's aviation and emergency management academic programs match perfectly with our Coast Guard missions.  Our local air station can help provide ECSU students with real world experience. We're proud to partner with ECSU so that we can both support and benefit from the talent located right here in our community."
The Coast Guard is responsible for an array of maritime duties, from ensuring safe and lawful commerce to performing rescue missions. Those who serve in the Coast Guard defend America's borders and protect the maritime environment.
University students selected for Coast Guard commissioning, flight school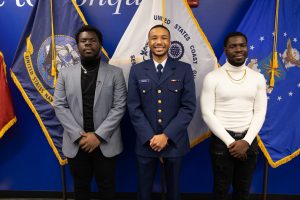 As part of the day's events, ECSU juniors Michael and Maxwell Mensah, brothers and Ghana natives, learned of their admittance to the CSPI program.  CSPI provides college sophomores and juniors with valuable leadership, management, law enforcement, navigation and marine science skills and training, while fully funding up to two years of college. Following college graduation, CSPI students receive a guaranteed position at officer candidate school.
In addition, Officer Trainee Nomar Proctor was accepted into the Wilks' Flight Initiative (WiFI) program. Each year, select senior members of CSPI are allowed to apply to the WiFI program, which guarantees admittance to military flight school in Pensacola, Florida. Applicants are required to meet all of the demanding medical and physical requirements while demonstrating strong educational aptitudes through qualifying scores on three evaluatory tests.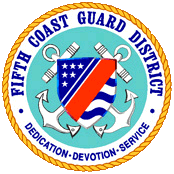 ---