ECSU Alumnus Rico L. Dawson Nominated for 23rd Annual Texas Gospel Music Excellence Award
Posted On November 12, 2020
---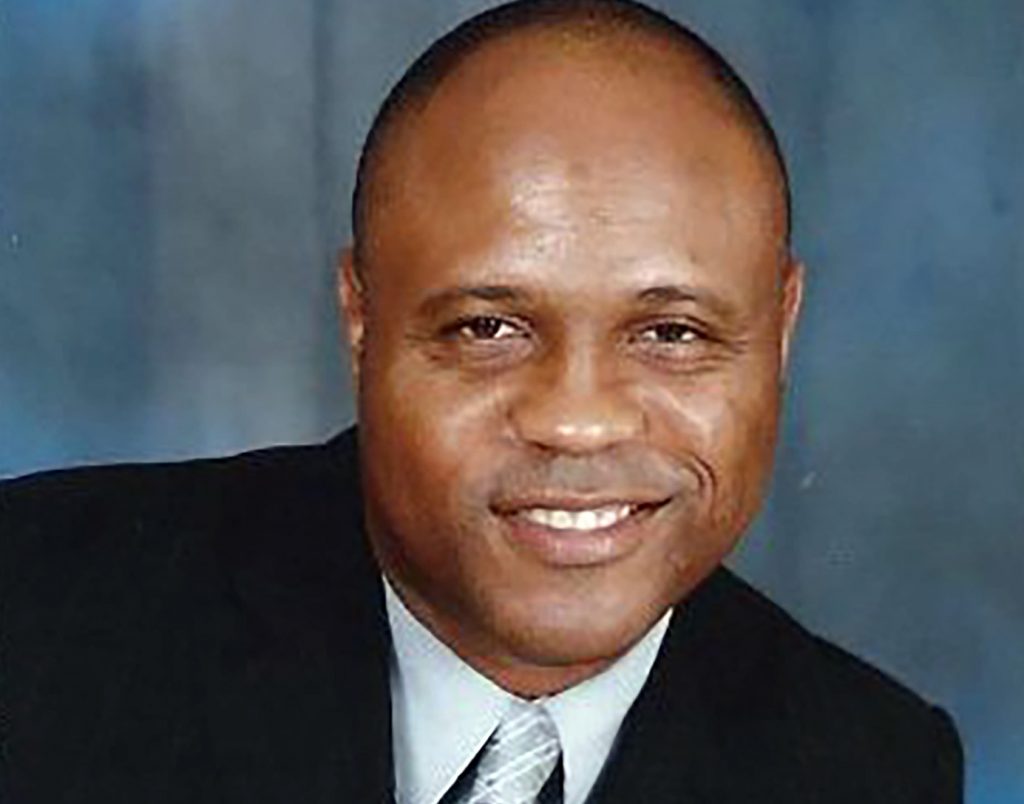 Elizabeth City State University alumnus and Goldsboro, North Carolina native Rico L. Dawson has been nominated for a national award in the Male Soloist of the Year category by the 23rd Annual Texas Gospel Music Excellence Awards. The official date of the virtual awards is Feb. 18 – 21, 2021, and winners are based on the number of ballots cast for the nominees.
Mr. Dawson is looking to his Viking family to cast a ballot by going to www.tgmea.org.
"I am honored and humbled to receive this nomination," said Mr. Dawson. "Being recognized for my music on this national stage is a sincere blessing and I hope that the music and specifically my song, "Supposed to Be," will inspire new listeners and bring all of us closer to our fellow man and to Christ."
Voters must vote in all 23 categories for a ballot to be complete. The deadline for voting is Wednesday, Dec. 16, at 11 p.m. CST. People may vote as many times as possible, each day. Anyone wishing to vote via paper ballot can download a copy from the site. Completed ballots must be postmarked no later than Dec. 16, and all categories must be voted for as well.
Mr. Dawson began his musical career while serving in the U.S. Army. He became a member of the R&B group, "Finesse," while serving in the military.
When Mr. Dawson left the Army, he came to ECSU to earn a bachelor's degree in music industry studies with a concentration in music business administration. His time at ECSU provided him, according to his bio, with "formal training and experience."
While a student at ECSU, he would join the musical group, "Next Episode." During his time with this group of performers, he wrote and recorded songs including, "You'll Never Find Another Love Like Mine," featured on a CD compilation project, at ECSU.
Later, he worked as an intern for Intersection Records, an independent record label. While there, he continued writing and composing music.
Mr. Dawson eventually returned to North Carolina and began working with a local producer, Lee Tate. This collaboration led to the songs "Promises" and "Come Back to Me."
Since 1998, he has written and recorded numerous songs, and collaborated with a variety of musicians and producers. In 2004, he become a music teacher for the Wayne County Public Schools, while continuing to produce numerous contemporary gospel music selections. In 2006, he wrote and produced his debut contemporary gospel CD, "It's Time."
He is currently a choir director and music educator. He penned lyrics for a jazz composition performed by the De Sayles jazz band in 2015.
Mr. Dawson's music is available on all digital music platforms including Spotify, iTunes, Amazon and Google Play. For more information or to follow his journey, follow Rico Dawson Music on Facebook at @RicoDawsonMusic or online at http://www.numberonemusic.com/ricodawson.
---