ECSU Alumnus Montré Freeman is 'Coming Home' to be Elizabeth City's New Town Manager
Posted On November 3, 2020
---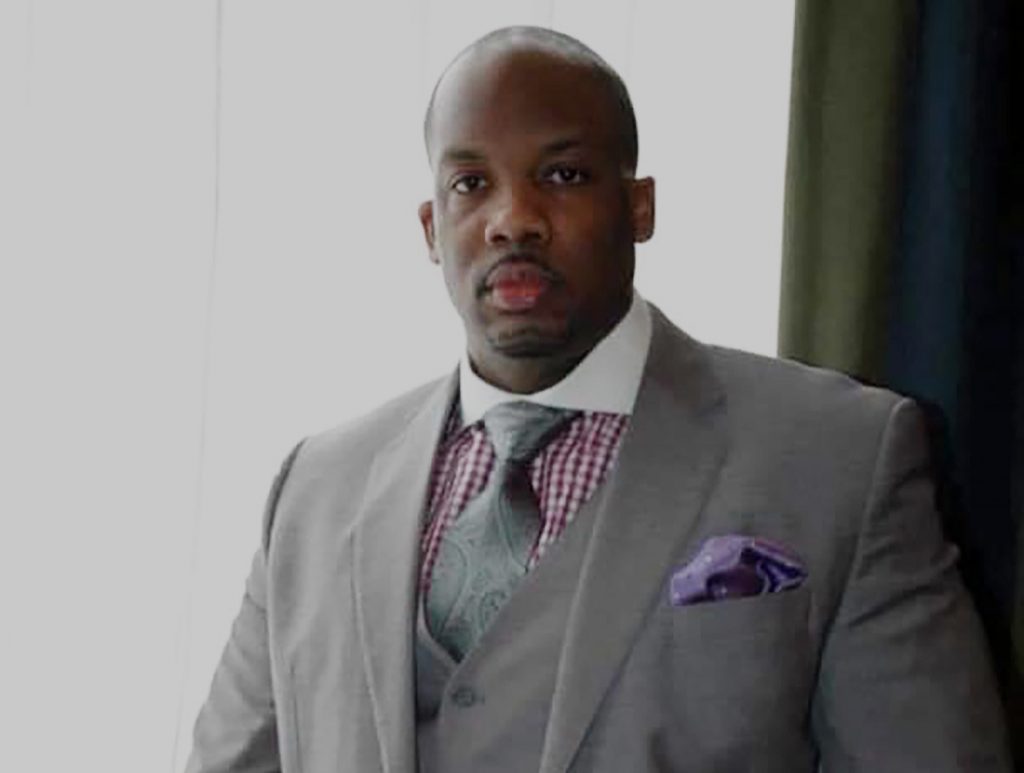 Elizabeth City State University graduate Montré Freeman is "coming home." That's what the 1996 criminal justice graduate says about his new position as the Elizabeth City town manager.
Last week it was announced that Mr. Freeman would take over the job as the city's top administrator after longtime town manager Rich Olsen left the position he held for 17 years. Mr. Freeman, who is currently the Enfield, North Carolina town manager, said when he heard the job was open, he didn't hesitate to become a candidate.
"Initially, I was thinking about the opportunity to go back to the place that started my professional life," said Mr. Freeman.
That place he refers to is ECSU. It was on campus, as a student, where the Bertie County native and second-generation Viking began to prepare for life in the professional world.
Like so many before him, and since he left ECSU with a degree in hand, his time on campus was, he says, a "family" experience. Being a Viking, he said, is being a part of an extended family and forges lasting relationships.
"The family connection to Elizabeth City is everything to me," said Mr. Freeman. "I come from a family structure and my mom and dad are still together and they will celebrate 48 years of marriage. Elizabeth City State started looking like my house-life looked like."
ECSU is no stranger to his family. His mother and father are graduates, and so is twin brother, Monte. It is a legacy of higher education that has produced a family of public servants, he said.
Mr. Freeman's path toward public service began with simple lessons in compassion and caring when he was a freshman. An athlete, he would play Viking football and run track for ECSU, but not without the challenge of a knee injury.
As an 18-year old, Mr. Freeman was looking at several universities, including ECSU. He says it was ECSU coach Alvin Kelly that made the difference for him.
"I had an initial conversation with Coach Alvin Kelly," recalled Mr. Freeman. "He spoke to me as a person, not just an athlete."
Supportive of Mr. Freeman's desire to play football and run track, Coach Kelly would also guide him through his first year after the injury, working with him to rehabilitate his knee.
"He said, let's build the knee so you can be productive on the football field," said Mr. Freeman. "To have a coach have real conversations with you, that really drove home for me that this is a Viking family."
That family, he said, extended to supportive faculty and staff, and the numerous students he still maintains relationships with to this day.
"The friendships I established at ECSU are lifelong," he said.
His current circle of friends makes up a list of former classmates and teammates. They call themselves "The Forum," and are dedicated to supporting one another in their personal and professional lives.
"We talk about life and how to have an impact in the world," he said.
Mr. Freeman would go on to earn a dual degree of Juris Doctor and Master of Public Administration. It was at NCCU that he was introduced "to the world of municipal management," and knew that would be his professional future. 
"In my professional opinion, municipal management is where the rubber meets the road," said Mr. Freeman.
Being a town manager, he said, offers a different perspective on the day-to-day life of a community. It offers an understanding of the little things people might take for granted but is necessary for life in a community to thrive.
From clean water to functioning waste management to electricity, the town manager is at the helm of overseeing the infrastructural function of a community.
"You want all of those things happening to exceed the basic level of expectation," he said.
It is, he says, his "passion to make sure people can live the highest quality of life they can possibly live."
So, Mr. Freeman is coming home to Elizabeth City, and he will bring his family with him. His wife is The Honorable Teresa Robinson Freeman, a sitting district judge for North Carolina's District 6 court, which includes Bertie County. They have two children, daughter Maléah Ellyse, 9, and a 3-year-old son, Kingston Lenix.
Mr. Freeman will officially start as Elizabeth City's new town manager Jan. 19, 2021.
---