ECSU Alumnus and Metropolitan Opera Company Performer Tshombe Selby Gives Live-Stream Concert July 21
---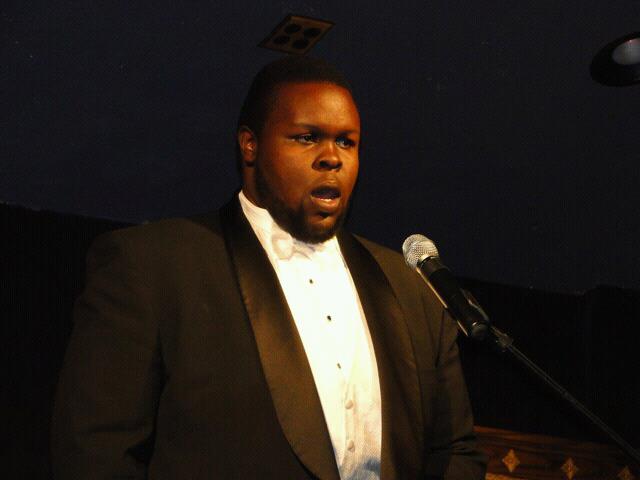 Elizabeth City State University alumnus and New York Metropolitan Opera Company singer, Tshombe Selby, has been taking the world of opera by storm with his success story, and now, on July 21 the Manteo, North Carolina native will be live-streaming a concert thanks to the Dare County Arts Council. The concert will stream live on the arts council's Facebook page.
"I appreciate the efforts of the Dare County Arts Council in creating the opportunity for musicians to offer entertainment during the COVID-19 crisis," said Mr. Selby. "Representing Elizabeth R and Company, I will be performing a buffet of music: patriotic, Nina Simone, musical theatre, an aria and more. 
Growing up in Manteo on North Carolina's Outer Banks, Mr. Selby developed his love of music beginning at the age of 5. He would be influenced by and perform for his local church, and participate in school musical events, including choir.
Mr. Selby graduated from ECSU in 2009 with a bachelor's degree in music performance. While at ECSU, he was a tenor soloist in the University Choir and held the office of choir president for several years.
As a member of the University Choir, Mr. Selby performed throughout the United States, Africa, for North Carolina state senators and for the U.S. Congress. He says it was through his experience as a member of the choir that he cultivated a love of opera.
During the spring of 2013, Mr. Selby apprenticed with Nico Castel and Carol Castel at the New York Opera Studio. He moved to New York making his Carnegie Hall debut in the Stern Auditorium in February of 2015 as a tenor soloist with Distinguished Concerts International New York.
While working as an usher for the New York Metropolitan Opera Company, Mr. Selby got his big break, landing a role in the George Gershwin classic modern opera, "Porgy and Bess." His success story has been celebrated throughout New York City in the media, and throughout the opera world.
In the winter of 2019, he returned home to North Carolina to perform in the first opera ever produced on the Outer Banks. He sang the role of Alferdo in Verdi's "La Traviata."
The Dare County Arts Council live-stream concert series is free to the public. However, to show their appreciation, each concert will have a link where viewers can tip the performers.
You can link to this Viking alumnus's July 21 concert HERE.
---