ECSU Alumnus and Elizabeth City Manager Montré Freeman is the 130th Founder's Day Convocation Keynote Speaker
Posted On February 26, 2021
---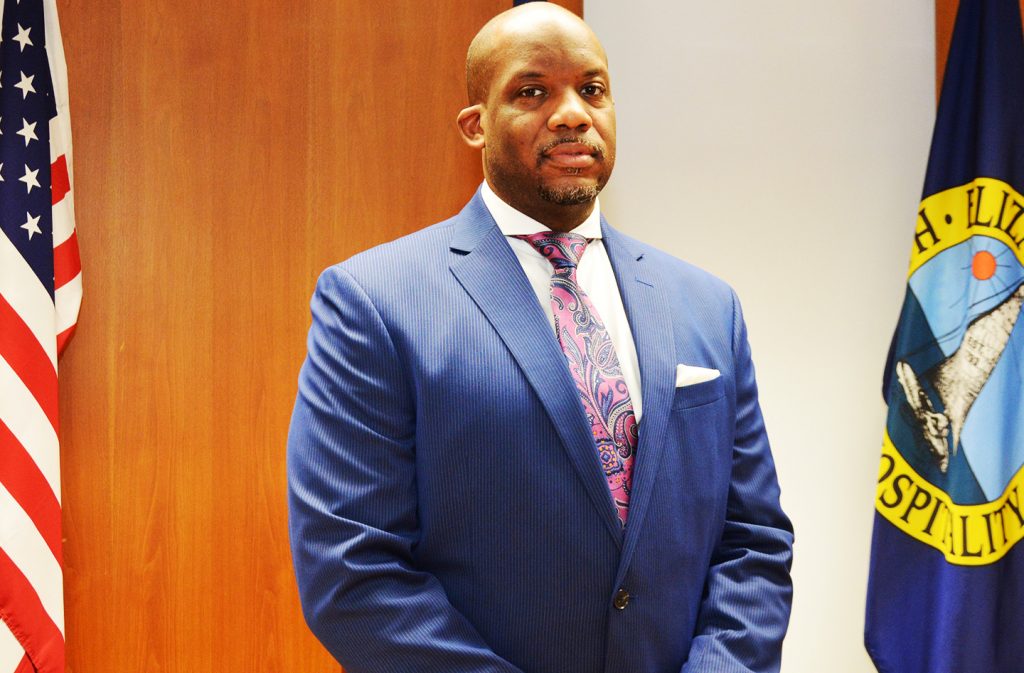 Elizabeth City State University graduate and City of Elizabeth City's city manager, Montré Freeman, will be the university's 2021 Founder's Day Convocation keynote speaker, celebrating 130 years since Hugh Cale founded the Elizabeth City State Colored Normal School on March 3, 1891.
A 1996 graduate of ECSU, Mr. Freeman earned his bachelor's degree in criminal justice before going on to earn a master's in public administration degree and law degree from North Carolina Central University. It was at NCCU that he was introduced "to the world of municipal management," and knew that would be his professional future.
Mr. Freeman took over the helm as Elizabeth City's chief administrator in January, after a nationwide search identified the candidate. He has said coming to work for Elizabeth City was like "coming home" since ECSU, he said, is an institution that greatly influenced his life.
It was on campus, as a student, where the Bertie County native and second-generation Viking began to prepare for life in the professional world.
Mr. Freeman was most recently the Enfield, North Carolina town manager before coming to Elizabeth City. He says he believes that municipal manager is where "the rubber meets the road" in public service.
Being a town manager, he said, helps him see the day-to-day life of a community from a different perspective. It affords him, he says, a better understanding of the little things people might take for granted from clean water to functioning waste management to electricity.
It is, says Mr. Freeman, his passion to work to assist people in maintaining a high quality of life.
Mr. Freeman's passion for his alma mater is also high and runs deep. His classmates, professors and coaches made a lasting impact on his life, and, he says, to this day he maintains close relationships with many of his fellow former students.
ECSU is a family, he said.
"The friendships I established at ECSU are lifelong," he said.
His wife is The Honorable Teresa Robinson Freeman, a sitting district judge for North Carolina's District 6 court, which includes Bertie County. They have two children, daughter Maléah Ellyse, 9, and a 3-year-old son, Kingston Lenix.
The Founder's Day Convocation will be livestreamed Friday, March 12, at 10 a.m. To view the convocation ceremony, go HERE.
---