ECSU Alumn Johnson Named Ohio State Assoc. Head Coach
Posted On January 10, 2019
---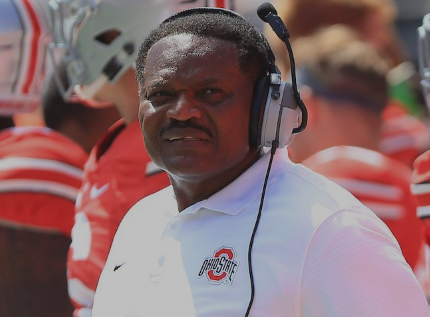 From Viking to Buckeye, 1973 Elizabeth City State University graduate Larry Johnson was recently promoted to Ohio State University's associate head coach slot. Johnson previously served as the Buckeye's defensive line coach, according to ESPN.com.
Johnson, a Williamston, North Carolina native, and former Washington Redskins player, has been with Ohio State since 2014, according to the university's website. Prior to becoming a Buckeye, Johnson spent 18 years coaching Penn State's defensive line, including 14 seasons overseeing the entire unit, according to his Ohio State biography.
According to his Ohio State biography, Johnson has coached more Big 10 defensive players of the year or linemen of the year than any program has in the Big 10 for more than two decades.
During his time at Ohio State, Johnson has coached seven first-round NFL Draft picks and had five players move on to the NFL after the 2017 season. During his years at Penn State, Johnson also had six of his defensive linemen go on to become first-round NFL draft picks.
His career also includes 20 successful years coaching high school football in Maryland and Virginia. During that time, he was chosen as the Washington Metropolitan Area coach of the year and guided Pomfret, Maryland's McDonough High School to three state championships.
As a student-athlete at ECSU, Johnson was an NAIA All-American and all-conference player. He was inducted into the university's sports Hall of Fame in 1990.
Johnson and his wife, Christine are the parents of Larry Jr., Tony and Teresa. Larry Jr. and Tony played football at Penn State, with Larry Jr. becoming a first-round pick for the Kansas City Chiefs. Daughter Teresa played softball for the Nittany Lions.
---