Dr. Nichole Lewis Selected for Exclusive UNC System Executive Leadership Institute
---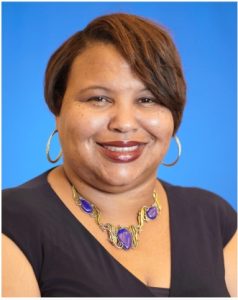 Dr. Nichole Lewis, Assistant Vice Chancellor and Dean of Students, joins a select group of participants for the third cohort of the University of North Carolina (UNC) System Executive Leadership Institute. This 10-month program helps build the next generation System top leaders from within.
"I am honored to be considered for the opportunity – to learn and grow in this dynamic system – among other esteemed professionals across the state," says Dr. Lewis. "I appreciate the confidence our executive leadership has placed in me through the nomination."
"We are committed to developing talent to sustain ECSU for years to come.  I was proud to submit Dr. Lewis' nomination, and I'm excited that she has this opportunity to hone her leadership capacity," says Chancellor Karrie G. Dixon.  "We look forward to supporting her on the journey ahead."
The Executive Leadership Institute provides an overview of the UNC System, its operations and leadership opportunities to share and leverage best practices among institutions. It includes a focus on enhancing the pool of well-prepared, highly qualified future leaders from Historically Minority-Serving Institutions.
Learning modules are designed to deepen the expertise needed for success at the executive level, and include team and individual coaching components.  Graduates will have the opportunity to pay it forward as mentors for future cohorts, ensuring that talent continues to develop across the UNC System.
For more information, visit the Executive Leadership Institute website.
---