Dr. John M. Lee Jr. Named to National Roundtable on Systemic Change in Undergraduate STEM Education
---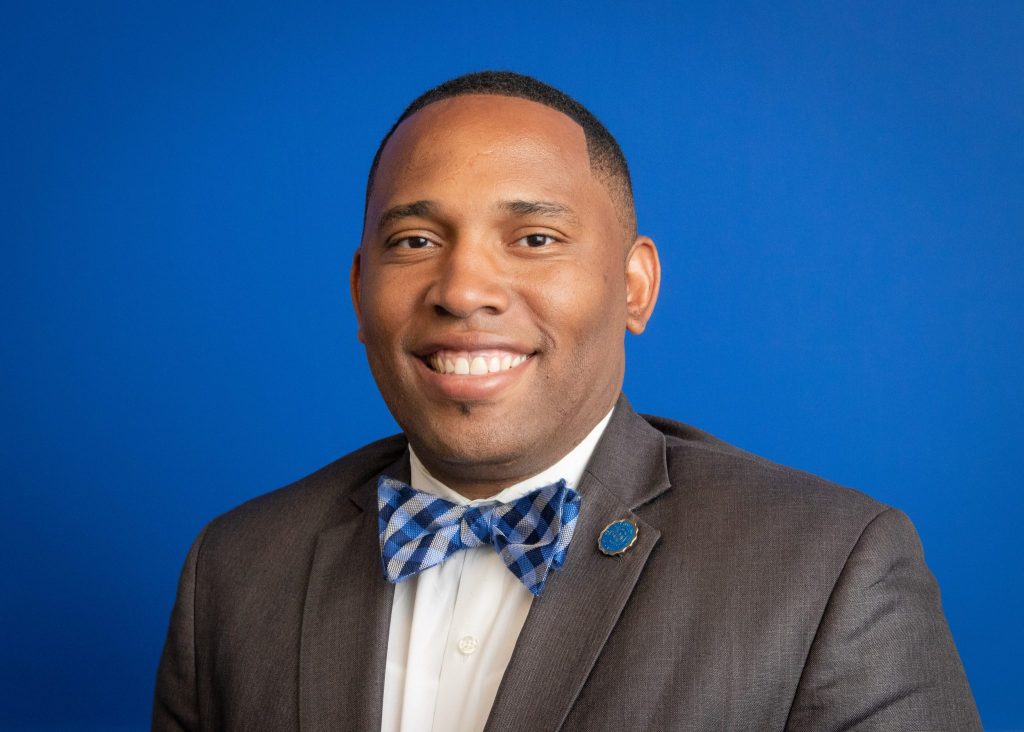 Elizabeth City State University's vice chancellor for university advancement, Dr. John Michael Lee, Jr., has been named a member of the Roundtable on Systemic Change in Undergraduate STEM Education.
The Board on Science Education (BOSE) and the Board on Higher Education and Workforce (BHEW) of the National Academies of Sciences, Engineering, and Medicine (NASEM) coordinate a Roundtable on Systemic Change in Undergraduate STEM Education. The Roundtable, composed of leaders from academia, government, industry, and non-profits, focuses on the future of undergraduate science, technology, engineering, and mathematics (STEM) education with the goal of contributing to and coordinating national efforts focused on building an undergraduate STEM education ecosystem where learners can thrive, become informed members of society, and build skills to participate in the STEM workforce present and future.
The Roundtable works with the higher education stakeholders to anticipate STEM teaching and learning needs in light of the rapidly changing social and economic environment. This includes dramatic shifts in student demographics, modes of learning, technology and innovations in research, STEM knowledge, commitments to equity and inclusion, and how we think about work. Given the constant state of change, the Roundtable provides members and the stakeholder community the opportunity to improve undergraduate STEM education by identifying gaps in current efforts, prioritizing actions, and connecting leaders and movements.
Dr. Lee came to ECSU in January 2017. Prior to his appointment at ECSU, he served as Special Assistant to the President at Florida Agricultural and Mechanical University. As the Special Assistant to the President he worked on fundraising strategic planning and enrollment management.
Dr. Lee also worked as the Assistant Vice president for alumni Affairs and University Advancement at FAMU and he oversaw the development of the relationship between the University and its estimated 70000 alumni. He has more than a decade of leadership experience in fundraising educational advocacy outreach and engagement.
Before his time at FAMU he served as the Vice President for the Office of Access and Success at the Association for Public Land-grant-Universities.
Dr. Lee is an accomplished researcher and scholar. He has published several peer-reviewed journal articles policy reports a book numerous articles and paper presentations at various conferences on topics ranging from diverse student populations to student access and success.
He is a member of several professional associations including the American Educational Research Association (AERA) the National Council on Measurement in Education (NCME) the Association for Institutional Research (AIR) and the Association for the Study of Higher Education (ASHE). He also serves on the West Virginia University Diversity Visiting Committee Board of Regents-University System of Georgia- Hispanic-Latino Executive Leadership Committee and the American Dental Education Association Minority Affairs Advisory Committee.
---