Dr. Debjani Kanjilal is 2021 UNC System Board of Governors Awards for Excellence in Teaching Recipient
---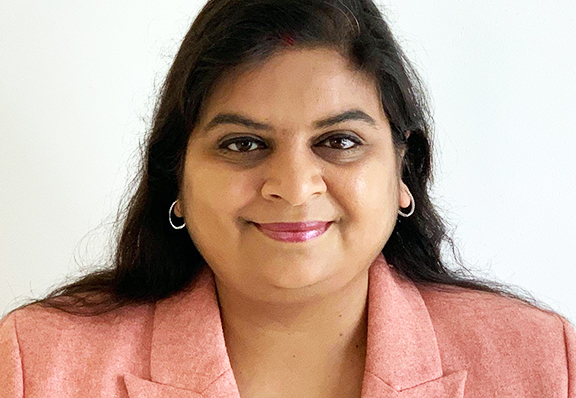 Elizabeth City State University business professor, Dr. Debjani Kanjilal, has been selected by The University of North Carolina Board of Governors to receive the 2021 Awards for Excellence in Teaching.
The recipients, who represent all 16 of North Carolina's public universities and the North Carolina School of Science and Mathematics, were nominated by special committees at each institution and selected by the Board of Governors Committee on Educational Planning, Policies, and Programs.
"I would like to congratulate Dr. Kanjilal on being this year's recipient of the UNC System Excellence in Teaching Award," said ECSU Chancellor Karrie G. Dixon. "Her dedication to her students, and the university is part of what makes this a great institution. We are fortunate to have dynamic faculty, such as Dr. Kanjilal, as members of the Viking family."
Dr. Kanjilal is a tenured, full professor of economics in the Department of Business, Accounting, and Sport Management. She joined the university as an assistant professor in fall 2010.
She has, over the years, developed her own teaching style. She believes that showing students how economics connects to their day-to-day lives is the most effective way to approach the subject.
"My philosophy is that students should be active participants in the learning process," says Dr. Kanjilal, who actively serves in various committees at the department and the university. She serves as chair of the Master Advisor Council, the University Personnel Committee, and Faculty Workload Committee, among others.
Dr. Kanjilal says she believes that student academic advising is an integral component for student success. She regularly conducts workshops on student advising to assist faculty members and serves as the Faculty Senate Vice-Chair.
She holds a doctorate in business administration with a concentration in economics, and a Master of Arts in Economics, both from the University of Memphis in Memphis, Tennessee. She also earned a Bachelor of Science and Master of Science in Economics from the University of Calcutta, India. Dr. Kanjilal is a native of Kolkata (formerly Calcutta), India.
Established by the Board of Governors in 1993 to highlight the importance of teaching, the awards recognize the extraordinary contributions of faculty members System wide.
"I'm proud today to recognize the diligent work of our faculty members," said Randy Ramsey, chairman of the UNC Board of Governors. "These professors are a shining example of the world-class education and public service that is provided across our System every day. I offer sincerest gratitude and congratulations to our award winners."
Each of the winners will receive a commemorative bronze medallion and a $12,500 cash prize. The award winners will be honored at each of their institutions at a future date.
"These award recipients are among the finest faculty our state has to offer," said UNC System President Peter Hans. "They provide another reminder of the high-quality education that our students receive each day across the UNC System."
---