Douglas Jackson named to the N.C. Humanities Council Road Scholars speakers bureau
Posted On October 4, 2010
---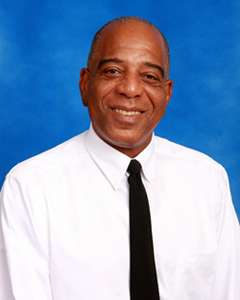 Kesha Williams
October 04, 2010
Douglas Jackson named to the N.C. Humanities Council Road Scholars speakers bureau
Mr. Douglas Jackson, assistant professor in the Department of Music, has been appointed to the North Carolina Humanities Council Road Scholars speakers bureau. The appointment will begin in January 2011.
Jackson was a presenter at the North Carolina Museum of Art lecture series this past summer, which led to him being considered for the Road Scholars speakers bureau. People across the State of North Carolina will now be able to benefit from Jackson's knowledge, said Don Pendergraft, exhibit design chief for the Museum of Art.
&quotDouglas Jackson transfers his knowledge of jazz through performing he's able to translate the history of jazz, into a simple understandable dialog,&quot Pendergraft said. &quotCitizens across North Carolina will benefit greatly from his knowledge, as he demonstrates the subtleties of America's original art forms. He embellishes the story of jazz and its ability to enrich our culture.&quot
The Road Scholars speakers bureau offers scholars to public audiences free of charge, typically through non-profit organizations. The selected scholars speak on a variety of topics grounded in the humanities. To be eligible, scholars must live in North Carolina and hold an advanced degree in one of the humanities disciplines. The Humanities Council selects scholars who can develop creative presentations involving North Carolina's diverse populations, communities and cultures.
The N.C. Humanities Council has approved two presentations for Jackson:&quotMax Roach: jazz drummer and North Carolina native.&quotand&quotTrumpet and Cornet: Influences on jazz.&quot
A comprehensive list of Road Scholars is available at www.nchumanities.org. The list includes brief biographical data on the scholars and descriptions of their presentations.
The North Carolina Humanities Council serves as an advocate for lifelong learning and thoughtful dialogue about all facets of human life. It facilitates the exploration and celebration of the many voices and stories of North Carolina's cultures and heritage.
---