Daniels Named CIAA Rookie of the Week
Posted On January 30, 2018
---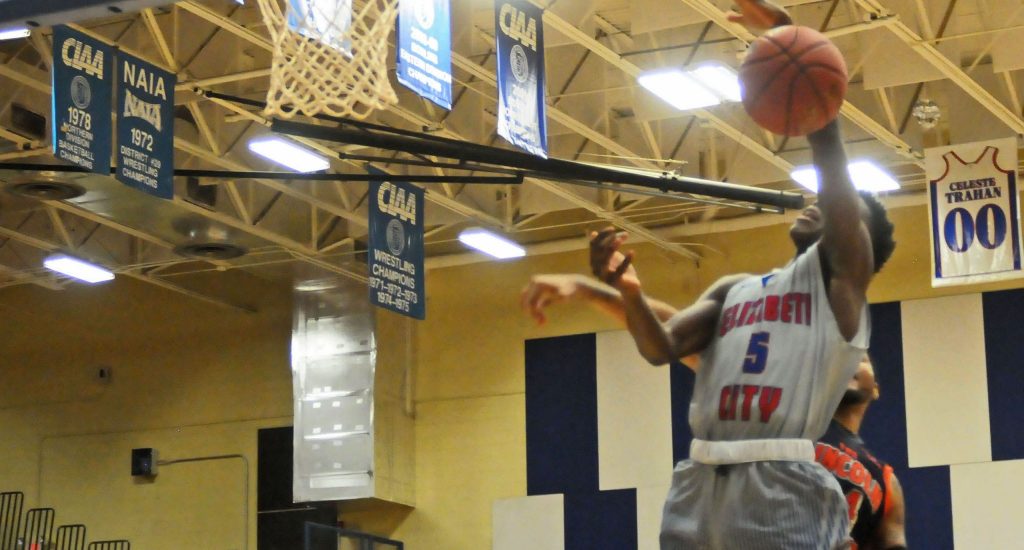 The Central Intercollegiate Athletic Association head basketball coaches and its sports information directors named Elizabeth City State University's Shykeef Daniels as its Rookie of the Week for the week of Jan. 22-27.
Daniels, a Greenville, North Carolina native, averaged 13.5 points per contest during his previous two outings against Virginia State University and Virginia Union University on the road. The 6'4", 170 pound freshman also averaged 4.5 boards per contest; while dishing out three assists, tallying two blocks, and adding a steal to his resume.
Daniels averaged 30.5 minutes per game; while shooting above .500 from the field (10-of-17), shooting .500 from behind the arc (4-of-8), and shooting .750 percent from the candy stripe (3-of-4).
The Vikings are set to host Mid-Atlantic Christian on Tuesday, January 30 at 7 p.m. in the R. L. Vaughan Center.
Follow Elizabeth City State Athletics via its official website at: www.ecsuvikings.com to get pre and post-game stories and updates. Like us on Facebook at: ECSUVikings Athletics and follow us on twitter at: @ECSUVikings
---