Daily Advance: ECSU profs discuss mobile apps, Turkey, Persian New Year
Posted On September 28, 2018
---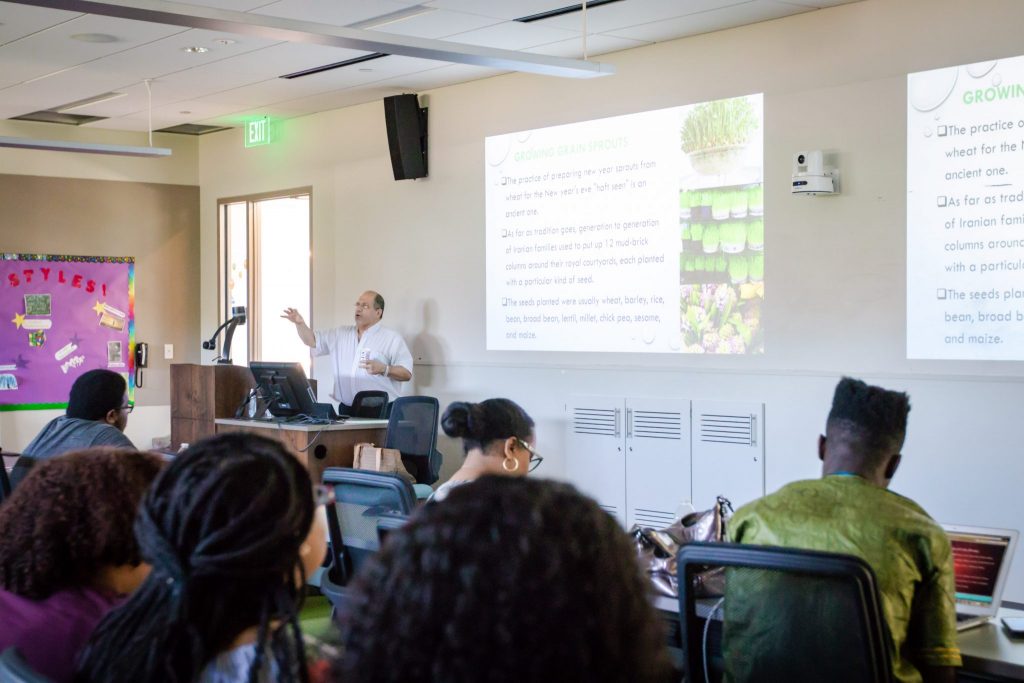 Technology professor, Dr. Mehran Elahi, discusses the Persian New Year during the ECSU International Week forum Wednesday, Sept. 26. The forum is part of ECSU's International Week, celebrating the diverse cultures that make up the university's faculty, staff, and students. (Photo By Michael Harrison)
"Today's world is built on millennia of history, ever-mixing cultures, and a panoply of mobile apps.
Those were among the takeaways from Elizabeth City State University's International Forum, held Wednesday afternoon at the Gilchrist building. Part of ECSU's International Week, the forum allowed a diverse group of university professors to discuss their home countries, cultural traditions and global trends."
Read The Daily Advance Story Here.
---