Concert Choir Stages Theatrical Performance of 'The Messiah'
Posted On November 16, 2017
---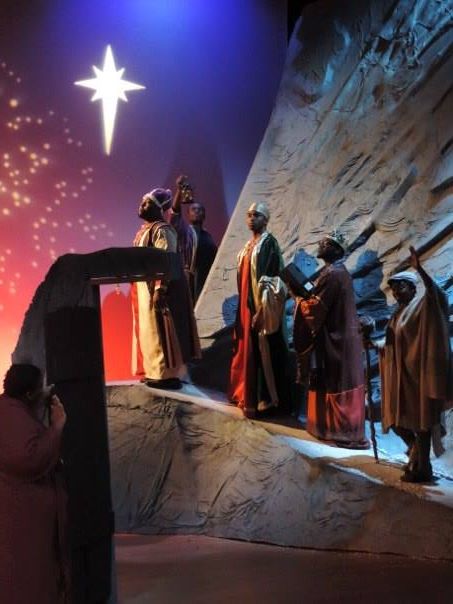 The University Choir will perform its annual Christmas Concert Dec. 1, at 8 p.m., at the Fine Arts Center auditorium.
Celebrating the holiday season with a performance of Handel's "The Messiah" is for many people a Christmas tradition, one which the Elizabeth City State University Concert Choir will perform. But don't expect just any old Christmas concert.
This Christmas concert, says ECSU choir director, Dr. Walter Swan, will be performed in a theatrical setting, as it was originally written, and will not only inspire seasonal spirit, but also provide a multi-sensory theatrical experience.
Composer George Frideric Handel's classic composition was first performed in 1742. And although it was advertised as "A Sacred Oratorio," Dr. Swan says the intent was for a theatrical performance. So that is what, he says, ECSU will provide on Friday, Dec. 1, at 8 p.m. inside the Mickey L. Burnim Fine Arts Center, Floyd L Robinson Auditorium.
"Be in store for not only the musical elements and text through the choir's performance, but they are also brought back by telling the story with lighting and theatrical elements," said Dr. Swan, adding that a puppeteer will also be a part of the performance.
The University Concert Choir currently consists of 25 students. Because Dr. Swan is incorporating a number of elements into the concert, creating the theatrical performance, he is including a roster of special guest performances.
"The University Choir is partnering across campus, the community and regionally to bring in some of the best talent for this performance," said Dr. Swan. "As a result, we intend to incorporate dancers, lighting, and a small chamber orchestra comprised of musicians from the Virginia Symphony."
Dr. Swan says the symphony members will cover all of the major instrumental groups, from strings, percussion, brass, and woodwinds.
There will also be four guest soloists from the Virginia area.
"We will have a soprano, a mezzo, a tenor, and a bass baritone," said Dr. Swan.
The performance is free and open to the public. The public is, however, encouraged to bring canned goods to benefit Food Bank of the Albemarle.
---