Community Development Program set to continue housing counseling sessions in 2016
Posted On December 23, 2015
---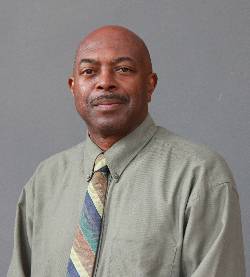 By Kesha Williams
Thanks to a fresh source of funding, the Community Development Program will continue offering housing counseling sessions, financial literacy sessions and homebuyer workshops in 2016.
The funds stem from a $48,816 gift from the I.C. Housing Development Fund Co. Inc., of Rochester, New York. That fund distributed nearly $90, 000 to six Rochester agencies and 11 Historically Black Colleges and Universities that resulted from the proceeds of a sale of 254-unit affordable housing complex that company owned and operated for 36 years. The founders of the company were primarily graduates of HBCUs and wanted sale proceeds to benefit HBCUs involved in housing and community development projects.
Morris Autry, director of ECSU's Community Development Program, said this is a great example of advance planning on the part of the company's founders. The Community Development Program provides assistance to low-wealth families in Elizabeth City, Pasquotank County, and surrounding communities by addressing the pressing developmental needs of affordable housing, neighborhood revitalization, and economic opportunity. Community Development services are provided through housing assistance projects, information dissemination, on-site technical assistance, and a series of seminars and workshops. Support from sources like the I.C. Housing Development Fund Co. are instrumental in continuing those services in the absence of federal grants that funded them in the past.
---