COMMUNITY CONNECTIONS: Global Conversations Creating Community Impact with NPR's Leila Fadel
Posted On October 24, 2022
---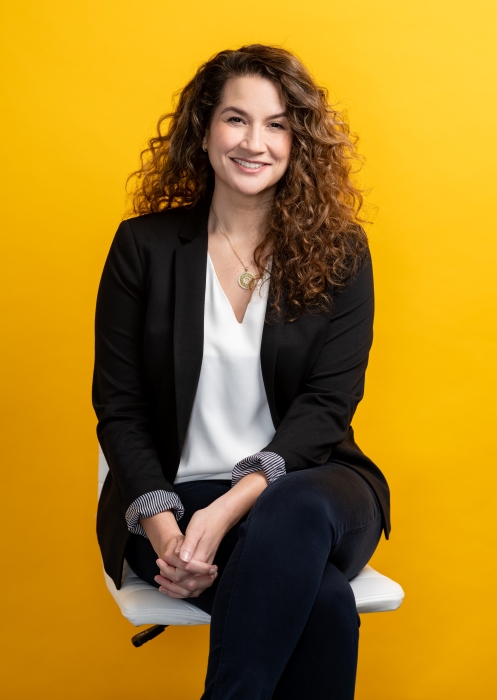 Registration is now open to join Elizabeth City State University (ECSU) on Thursday, October 27, 2022, at 7 p.m., as it welcomes National Public Radio's (NPR) Leila Fadel. Fadel is a host of NPR's Morning Edition, as well as its morning news podcast Up First.
Fadel has reported on policing and race, American Muslim communities and the jarring inequities COVID exposed in the healthcare system. She flew to Minneapolis, Minn., in the midst of the pandemic as the city erupted in grief and anger over the killing of George Floyd.
As NPR's international correspondent, Fadel brought listeners to the center of a state-ordered massacre in Cairo. Police shot into a crowd to clear pro-Muslim Brotherhood protesters and killed between 1,000 to 2,000 people. In 2014, she covered the fall of Mosul to ISIS and the harrowing tales of the Yazidi women who were kidnapped and enslaved by the group.
Before joining NPR, Fadel covered the Middle East for The Washington Post as the Cairo Bureau Chief. Prior to that position, she covered the Iraq war for nearly five years with Knight Ridder and McClatchy Newspapers.
In 2016, Fadel was the Council on Foreign Relations Edward R. Murrow fellow. She has won a number of prestigious awards including:
The Goldziher Prize for her series, Muslims in America: A New Generation, a collaboration with National Geographic;
The Lowell Thomas Award for her coverage of the 2013 coup in Egypt, the toll it took on the country and Egyptian families, and tales of what is like for a country to endure a military overthrow of an elected government;
A Gracie award for her story of a single mother in Tunisia whose two eldest daughters joined ISIS after being brainwashed, and her fight to make sure it didn't happen to her younger girls; and
The George. R. Polk award for her foreign coverage of the devastating human toll of the Iraq war.
COMMUNITY CONNECTIONS
Connecting the World:  Global Conversations Creating Community Impact with NPR's Leila Fadel

WHO:
Leila Fadel, NPR host and journalist
WHEN:
Thursday, October 27, at 7 p.m.
WHERE:

Walter N. & Henrietta B. Ridley Student Center – Mary Albritton Douglas Auditorium
Elizabeth City State University | 1704 Weeksville Road, Elizabeth City, NC  27909
VIRTUAL: ECSU's YouTube channel

REGISTER:
Tickets are required to attend in person. Go to bit.ly/ECSULeilaFadel to sign up for this FREE  event!
---