Chowan Middle School Tours Aviation Campus
---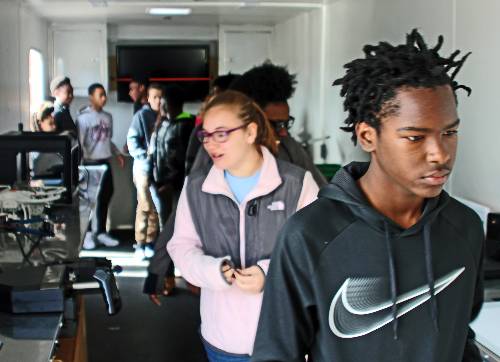 Chowan Middle School students tour the Mobile STEM lab Friday March 24. The students made the rounds across campus starting with Dixon Hall and the aviation lab.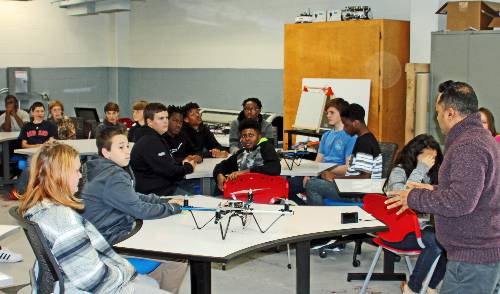 Dept. of Technology chair and director of the aviation program Dr. Kuldeep Rawat explains the aviation program to middle school students.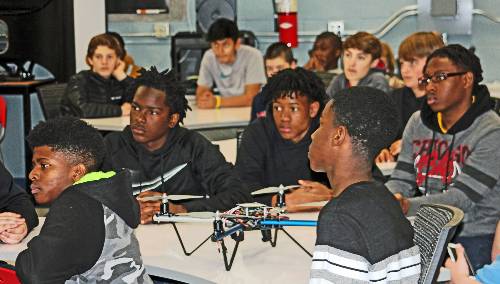 Students learn about STEM education and the UAV lab.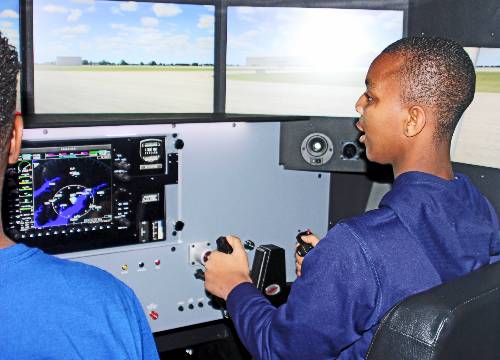 A Chowan Middle School student tries out the flight simulator in the aviation lab.
---