Chancellor Thomas Conway Announces May 2018 Retirement
Posted On January 16, 2018
---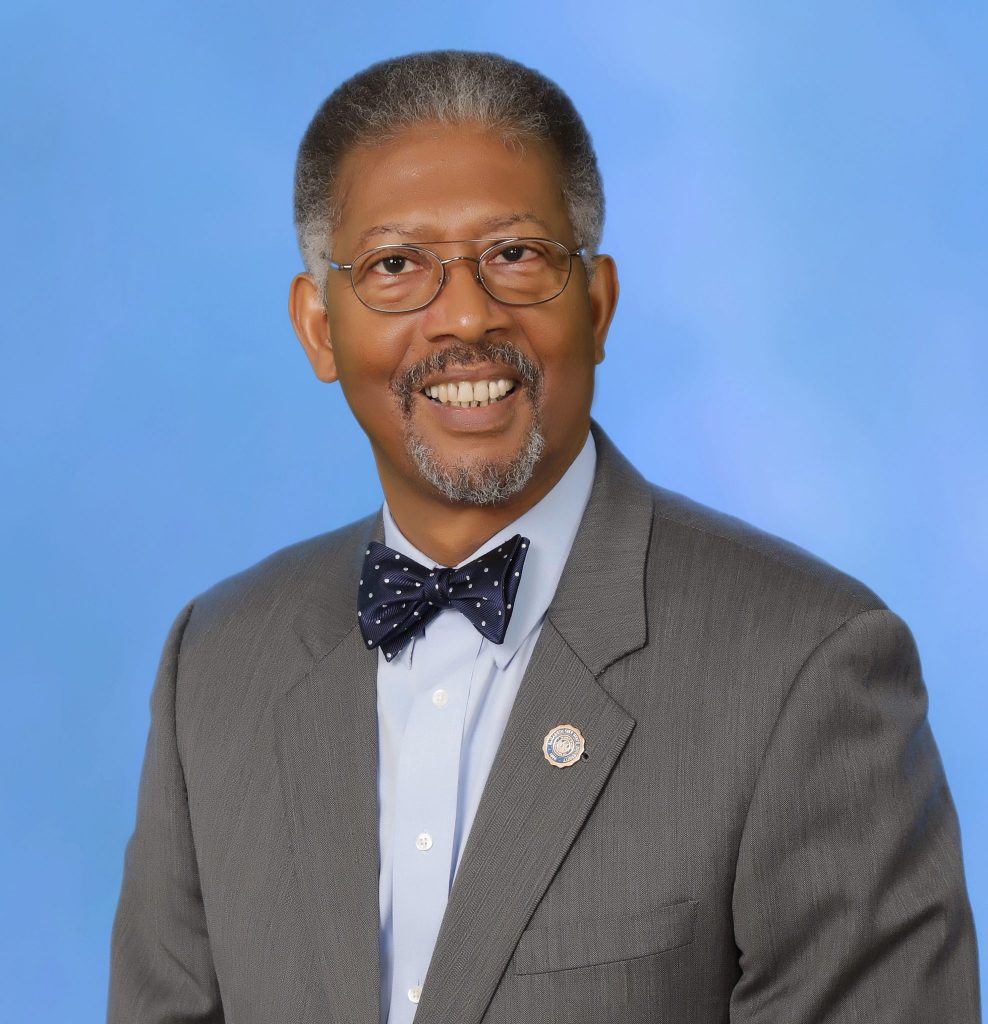 Elizabeth City State University Chancellor Thomas E.H. Conway, Jr., announced on Tuesday, Jan. 16, 2018, that effective May 31, 2018, he will retire as the university's top officer after a 45-year career with the University of North Carolina System.
Chancellor Conway made his intention to retire formally known in a letter to UNC System President Margaret Spellings.
Chancellor Conway began his role as ECSU's top officer in January 2016. Since that time he has overseen the restructuring of policies and departments to the benefit of the University.
"A good bit of my work at ECSU could be characterized as getting the table cleared of concerns raised through both internal audits and external reviews," stated Chancellor Conway in his letter to President Spellings.
Since taking the lead at ECSU, Chancellor Conway has made strides toward expanding the value of the University by requesting and receiving approval for five new academic programs, establishing bilateral agreements with North Carolina Community Colleges, and the first enrollment increase in seven years in conjunction with the largest freshman class in five years.
Chancellor Conway has also overseen investments in ECSU totaling more than $24 million which, along with the potential $20 million loan from the USDA, will serve as major investments in not only the University, but also the regional economy.
This year, under Chancellor Conway's leadership, ECSU also rolled out a new branding campaign, introducing a new logo and tagline. The new tagline, "Come to discover, leave to conquer," speaks to the institutions legacy of introducing well prepared and accomplished young men and women into the world.
Chancellor Conway's retirement comes after serving the UNC System for 45 years, 32 of which were spent at N.C. State in various capacities, including Vice Provost for Enrollment Management and Services, and Associate Vice Provost for the Division of Undergraduate Affairs.
Prior to coming to ECSU, he served at Fayetteville State University as Vice Chancellor and Chief of Staff, working with FSU Chancellor James Anderson.
Chancellor Conway holds a B.S. degree in Agricultural Education and M.S. degree in Guidance and Counseling from North Carolina A & T State University, and a Ph.D. in Counselor Education from North Carolina State University.
---