Chancellor Dixon to Participate in NC Black Legislative Caucus Foundation Discussion Panel and Scholarship Fundraiser
---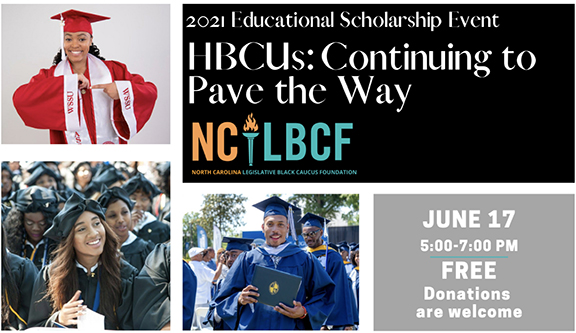 Elizabeth City State University Chancellor Karrie G. Dixon will participate in the North Carolina Legislative Caucasus Foundation's (NCLBCF) upcoming panel and fundraiser to discuss scholarships and the impact of North Carolina's Historically Black Colleges and Universities. The event happens on Thursday, June 17, 5 p.m. to 7 p.m.
The public is invited but only students currently enrolled in one of the state's HBCUs are invited to register and become automatically eligible to win an Apple MacBook. To be entered into the MacBook raffle, students must use their university-affiliated email address to register and must be present during the virtual event.
Each year, the NCLBCF hosts this fundraiser to raise money to provide students attending North Carolina's HBCUs with education scholarships. This is an opportunity for students to hear directly from Chancellor Dixon and other HBCU leaders as they discuss the impact these universities are making on the local, state, national, and international level.
"I'm honored to be invited to participate in this relevant panel discussion and encourage all of our Viking students to attend and represent our university," said Chancellor Dixon.
According to the Bureau of Labor Statistics, the importance of attaining a college degree before entering the job market continues to be increasingly important. Between 2019-2029, 40 percent of jobs will require a bachelor's degree. However, the cost of college remains unaffordable for low-income families who spent 52 percent of their income in 2017 to pay for educational expenses. HBCUs enroll 71 percent of low-income students compared to 39 percent of non-HBCUs.
Overall, students attending HBCUs borrow at a greater rate than students attending non-HBCUs, at a rate of 80 percent and 55 percent, respectively. The NCLBCF's goal with this event is address the decrease in college affordability, mounting student debt and providing opportunities for education, information and empowerment of the community.
There is no cost to attend this year's virtual fundraiser. To register for the 2021 Educational Scholarship Event, go HERE.
More information about the event can be found HERE.
---