Chancellor Dixon Tells Trustees Enrollment and SACSCOC Reaffirmation are Current Priorities
Posted On December 18, 2019
---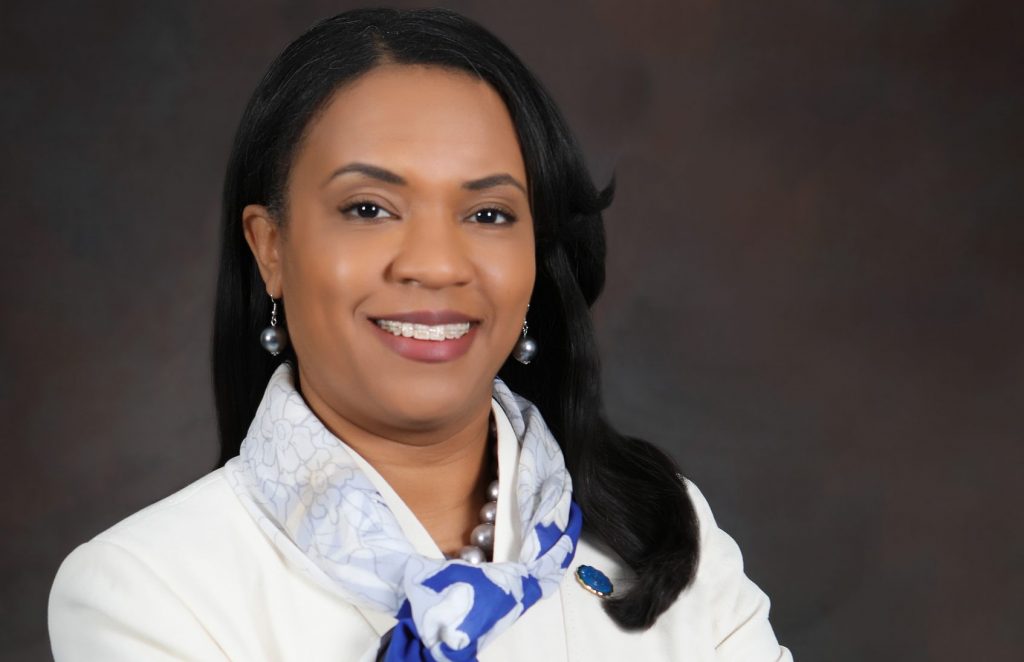 It's been one year since Dr. Karrie Dixon was named the 12th chief executive officer and seventh chancellor of Elizabeth City State University. During her address to the ECSU Board of Trustees on Monday, Dec. 16, Chancellor Dixon recounted the gains made under her watch over the past year.
During this past semester alone, ECSU has been a hub of activity, said Chancellor Dixon. During the fall 2019 semester, she was officially installed as chancellor, the UNC Board of Governors held its regular meeting on campus, and Homecoming kept the Viking community busy.
Chancellor Dixon noted that the Board of Governors meeting, held in November, was a big success.
"This was huge for us all," she said. She reported that ECSU was praised for its professionalism, its hospitality, and the successful planning and execution of the two-day meeting.
The importance of ECSU's role in the UNC System, she said, is being noticed by System officials and beyond.
"As a constituent institution (of the UNC System), I continue to stress the investment," said Chancellor Dixon. "We are an investment. ECSU continues to produce graduates prepared to contribute to our global society."
Chancellor Dixon also noted that ECSU's Homecoming Week was not only a big success across the campus, but recent reports show a big economic gain for the community. A report generated by Visit Elizabeth City, the Tourism Development Authority, shows that ECSU's homecoming had an economic impact of $878,949 throughout the community.
Chancellor Dixon said currently the two "big pushes" for ECSU are enrollment growth and the Southern Association of Colleges and Schools Commission on Colleges (SACSCOC) accreditation reaffirmation process. ECSU is also on the last legs of developing its five-year strategic plan.
During a presentation on the strategic planning process, Chancellor Dixon talked about enrollment growth. Enrollment growth is one of the plan's top priorities and over a five-year period the university enrollment target is 2,300 students.
Enrollment at ECSU has been increasing over the past two years. In 2017, enrollment was 1,411 students and climbed to 1,677 in 2018. This semester enrollment climbed to 1,773 students.
ECSU's provost, Dr. Farrah Ward, told the trustees during her presentation on enrollment management that new recruiting efforts, which include recruiters and recruiting marketing plans, are underway. That plan, she said, includes "strategic out-of-state marketing in Virginia."
Provost Ward also discussed student success for 2020. She told trustees that 87 percent of the students are pre-registered for spring 2020, up 18 percent from 2019 and 25 percent from 2018.
Over the past year, under the direction of Chancellor Dixon, a number of changes have taken place across campus that include campus beautification efforts, academic department realignment, and ongoing improvements to campus infrastructure, to name a few. All of it points to what Chancellor Dixon told trustees, students must love their university home.
"Since my arrival, I have been intentional about creating an environment where our students love where they live and learn and our employees love where they work," she said.
---