Chancellor Dixon Provides Recap of March 17 Virtual Town Hall Meeting
---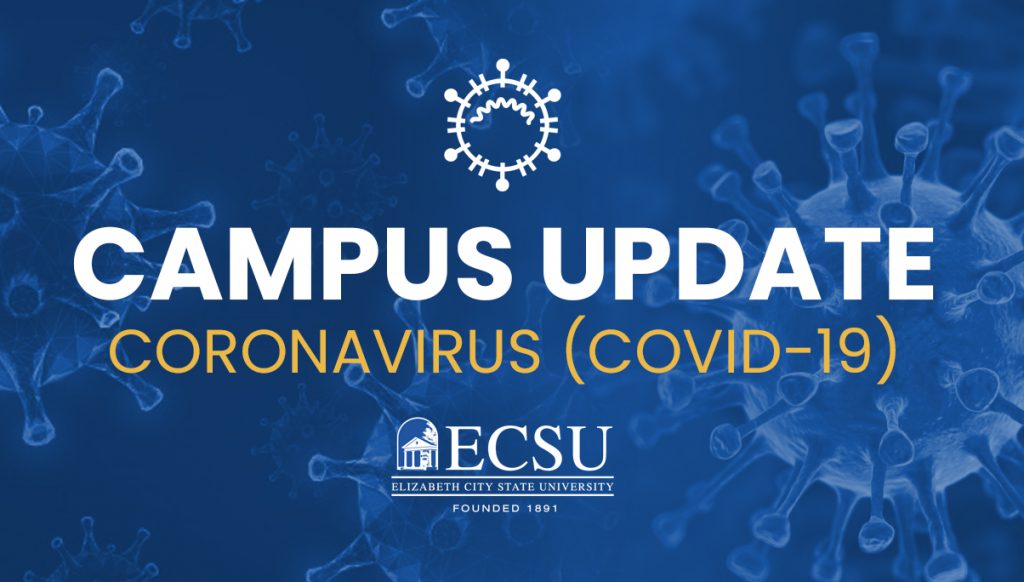 In an email to the Elizabeth City State University community today, March 18, Chancellor Karrie G. Dixon provided the Viking community with a recap of the March 17 Virtual Town Hall Meeting, as well as provided some additional instruction.
"As I stated yesterday, we are receiving guidance daily from the UNC System Office as this situation evolves. We will update you as we receive new information," said Chancellor Dixon.
Here are the highlights:
ECSU extended spring break starting at the close of business yesterday.
For those who could not leave campus, residence halls will remain open until noon on Saturday, March 21. The cafeteria will provide meals as take-out option only.
Originally, we planned to have students return to campus after spring break to begin online instruction on Monday, March 30. That has changed. The most recent guidance from the UNC System is that students are not to return to campus. However, remote instruction will begin on March 30.
You are to leave the campus and pack your belongings as if you are not going to return for an indefinite (unknown) period of time. This means that you will need to pack all essential items (medications, books, clothing, etc.). Essential items are items that are crucial or extremely important to you.
The decision to remove all of your belongings will be entirely up to you and/or your guardian(s).
If you have already checked out of the residence halls for spring break and realize that you need to return to retrieve essential items, you must do so on or before Saturday, March 21, 2020, by noon. As a courtesy, you should inform your Community Director of the time you plan to retrieve these essential items.
Upon checking out of the residence halls for spring break, please leave your key with your Community Director. Leaving your key will ensure that there are no "lost key" charges placed on your student account should you lose the key while on break. It will also ensure that there is no entry into your room while you are on break (with the exception of staff).
If you left prior to receiving this email, you may return your key to us on or before Saturday, March 21 at noon. You may also mail it to Campus Box 939.
ECSU is NOT CLOSED; however, we will remain open with minimal on-campus operations while other work functions will be handled by employees working remotely. You should call ahead of coming to campus to ensure the office you plan to visit has someone on-site. We have extended the spring break and have made changes to our daily operations in response to COVID-19 guidance as we have received it from the UNC System.
For further information about services to support your transition to online learning, check out the coronavirus webpage. Also, continue to submit questions to stopcorona@ecsu.edu.
---