Championship Coach Shawn Walker Returns to Lead ECSU Vikings Men's Basketball
Posted On August 17, 2018
---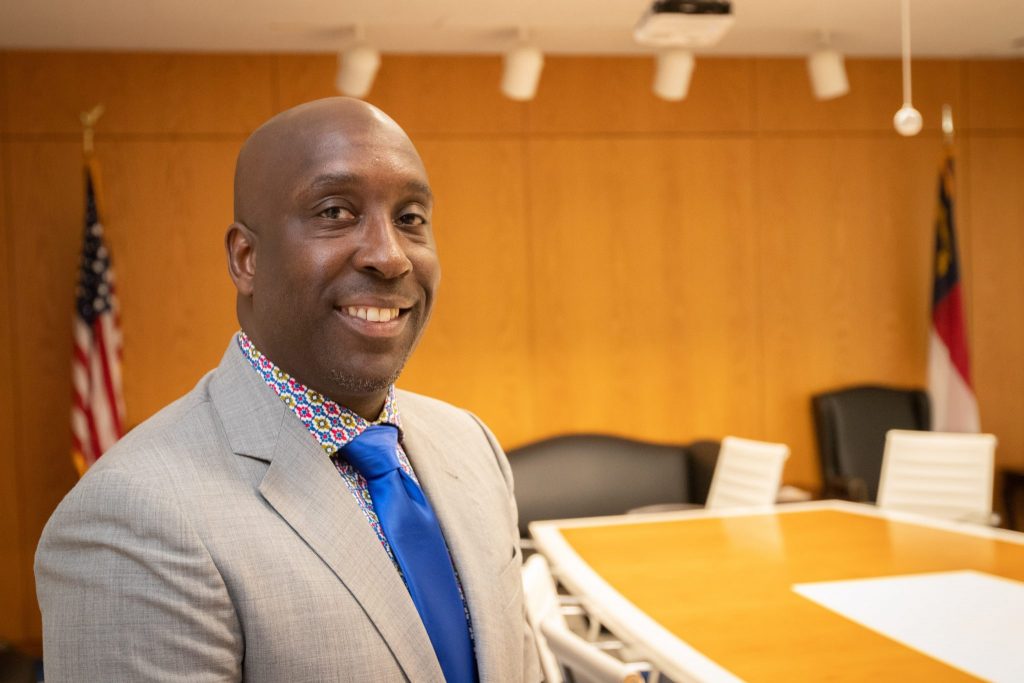 Former Viking championship coach, Shawn Walker, is returning to Elizabeth City State University to take the helm as head coach of the men's basketball program. Walker, a university alum, was ECSU's championship head coach from 2002 to 2014.
While heading up the ECSU men's basketball program, Walker led the Vikings to the 2007 Central Intercollegiate Athletic Association men's championship.
"We are very pleased for the return of ECSU Hall of Famer, Shawn Walker, to the Mighty Viking family," said ECSU Athletic Director George L. Bright. "We are thrilled to welcome him back home. Coach Walker will be a positive influence on our Viking community."
Walker, a Roper, North Carolina native, is a 1994 ECSU graduate. During his time as a student-athlete, Walker was an All-CIAA guard for the Vikings in 1993 and 1994 under former Viking coach and former Interim Athletic Director, Claudie Mackey.
In 2014, Walker left ECSU to become the men's head basketball coach at Grambling State University. While at Grambling, Walker led the Division I team for three seasons.
ECSU Interim Chancellor Karrie Dixon says there is excitement surrounding Walker's arrival on campus, and it's clear that he is the right man for the job.
"This is an exciting time for ECSU athletics," said Dixon. "To have the Viking championship head basketball coach, Shawn Walker, return to his alma mater signals great things for our program. We look forward to the program flourishing under his direction."
Bright added that Walker is bringing not only a winning record back to ECSU, but also a solid foundation in leadership to the campus community.
"Coach Walker returns to ECSU with a championship, winning record of success in the CIAA, and brings significant Division I and II level experience, and strives for excellence in off-court achievements," said Bright. "We desired a head coach who possessed several defining characteristics: leadership, relentless recruiting ability, accountability, character and integrity, a proven winner, and an unwavering commitment to our men's basketball program to the next level."
---