Champion Scholars Focused on ECSU Male Student Success
Posted On September 26, 2019
---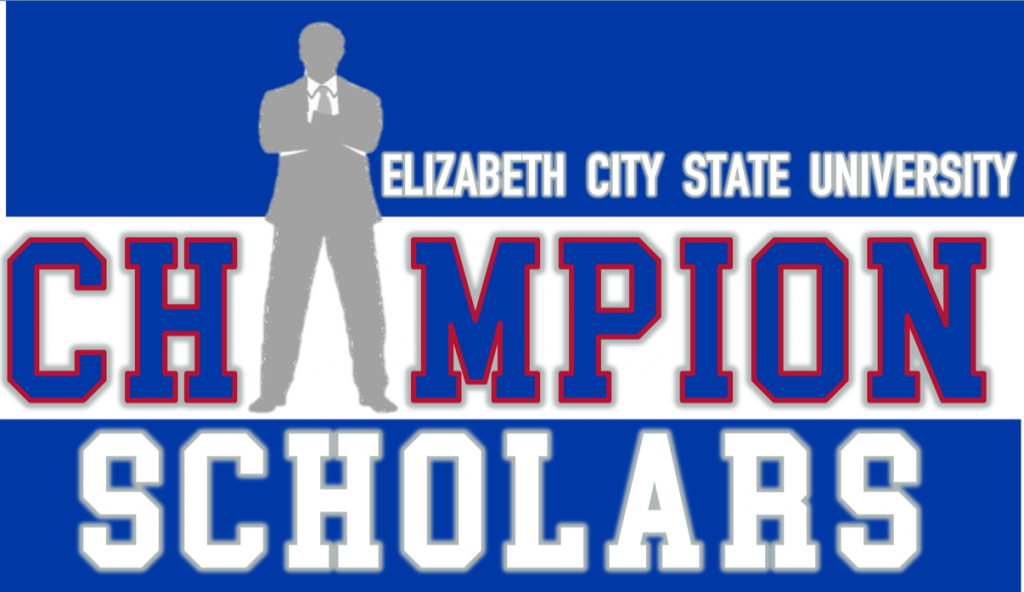 A new student retention program at Elizabeth City State University aims to help male students navigate not only student life, but life in general.
Champion Scholars is a pilot program currently focusing on 25 male freshmen and according to ECSU's interim dean of students, Dr. Coray Davis, the idea is to simply enhance male student success.
"In general, male students may come in at an even playing field with female students, but somewhere along the way the ball drops," said Dr. Davis.
When the proverbial ball drops, those male students may either fall behind, or perhaps worse, drop out of college. This program aims to give these young men what they need to succeed at ECSU.
"They are here but we need to keep them here," said Dr. Davis.
The program was introduced to the ECSU Board of Trustees at their most recent meeting. Vice Chancellor of Student Affairs Gary Brown explained to the board that this program is part of ECSU's efforts to boost retention and student success.
According to Dr. Davis, studies show that male students tend to fall off academically as a result of many other issues related to social interaction, adjusting to college life, and lack of awareness of resources available for support. To help keep them on track, the Champion Scholars program brings them together for mentorship, and a variety of programs that educate, inform, and support the students.
"It provides professional, social, and cultural engagement opportunities," he said.
As a pilot program, Dr. Davis said the 25 male freshmen chosen all live on the third or fourth floors of University Towers. The building has a meeting space that allows the students to meet and listen to speakers and discuss issues.
So far the students have met four times. Speakers are local community leaders and business professionals, faculty and staff, and subjects range from conflict resolution and managing stress to financial literacy, study habits, leadership, and proper etiquette.
The goals of Championship Scholars are:
Improve ECSU male retention rate;
Increase ECSU male graduation rate;
Make graduate school/professional program education a viable choice for ECSU minority male students;
Instill a sense of pride in being a member of an ECSU male student program;
Establish a sense of group unity and academic mindedness in support of graduation efforts;
Instill an overall commitment to achieve student success;
Provide students with monthly workshops ranging from financial awareness, character enhancement, interpersonal relationship management, and cultural enrichment to facilitate successful matriculation into life after college;
Provide professional development and leadership training opportunities.
As members of the programs, the students have access to peer mentors, a network of campus resource partners, career, cultural, and civic exploration trips, according to the program literature. They will also have opportunities to attend educational conferences, focus on student leadership and be connected with faculty that can assist them in their journey.
Dr. Davis says students have a desire to sit down and talk about issues, and they need to know where to go for this sort of guidance. Now they have a specific program that provides a community approach to holistically developing them as successful students and men.
But it's not all about speakers, meetings, and mentoring. It's also about having fun together, said Dr. Davis.
The program will provide this group of students with opportunities to enjoy life. For example, Dr. Davis says the social component to the program provides opportunities to unwind and have fun as a group. In particular, the group will engage with mentors and faculty members prior to mid-terms for some food and fun in the Commuter Center Bowling Alley.
Dr. Davis says because this is currently a pilot program, it will evolve over time. He added that inquiries have been made regarding a similar program for young women, and that is being considered for the future.
---