Celebrate the Class of 2020 with ESSENCE Virtual Commencement Event Saturday, May 16
---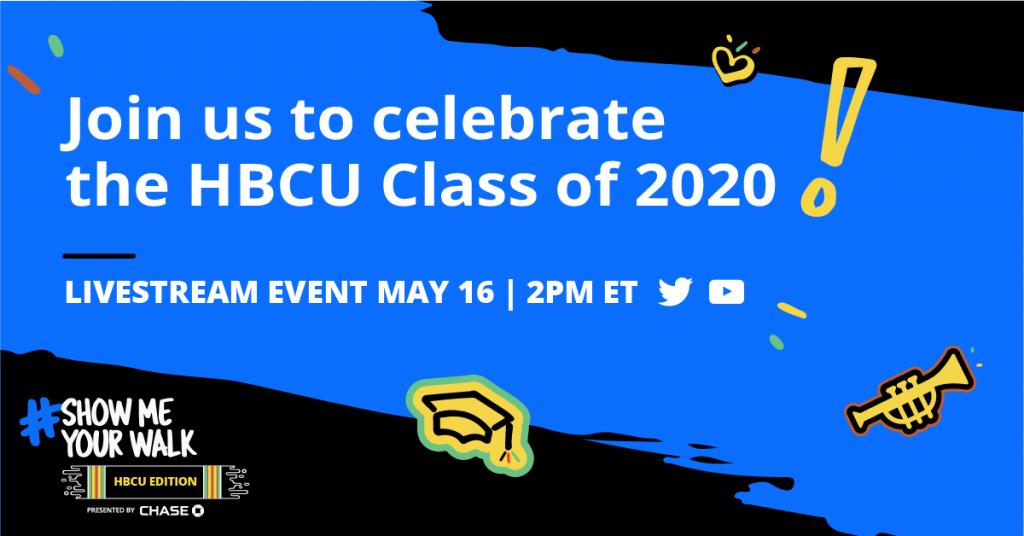 COVID-19 may have kept Elizabeth City State University's Class of 2020 home on the day of their commencement ceremony, but a coalition of HBCU leaders and various organizations have partnered with ESSENCE Studios for a livestreamed celebration scheduled for Saturday, May 16 at 2 p.m. EST, and then an "HBCU Cookout" Sunday, May 17 at noon.
The National HBCU Commencement Celebration will feature celebrity hosts, speakers, musicians and profiles of HBCU graduates and valedictorians. The event is also a fundraiser for participating universities such as ECSU, and their students.
The virtual commencement event was created by Paul Quinn College president, Dr. Michael J. Sorrell. Along with Paul Quinn College, the event is being organized by Howard University, The National Association for Equal Opportunity in Higher Education, the Thurgood Marshall College Fund (TMCF), and the United Negro College Fund (UNCF). It is also being supported by ESSENCE, JP Morgan Chase, and the National Basketball Association.
"As the result of COVID-19, our students have been robbed of a moment that they and their families have earned," said Dr. Sorrell. "I am so grateful that this coalition of partners stepped up to answer the call of the HBCU community and stand in the gap for our students and their families."
ECSU's chancellor, Dr. Karrie G. Dixon, praised the event, citing the significance of communities across the country coming together to celebrate the hard work of HBCU students.
"During this challenging time, it is exciting to see so many come together to celebrate our students and their accomplishments as members of the graduating Class of 2020," said Dr. Dixon. "I am proud or our Vikings and proud to celebrate their hard work."
ESSENCE's participation in this significant celebration holds up the educational, social and legacy pillars of HBCUs in the Black community, says Richelieu Dennis, founder and chair of Essence Ventures, the parent company of ESSENCE.
"For more than 180 years, these institutions have equipped students with the critical tools needed to create pathways to success and have cultivated generations of vanguards, trailblazers and leaders," said Mr. Dennis. "As we come together to develop innovative solutions for these unprecedented times, we are excited to utilize our ESSENCE Studios platform to provide thousands of 2020 HBCU graduates and their loved ones from around the world with the special commencement experience and celebration they deserve."
Then on Sunday, All Def Digital and Watch The Yard will be partnering with TMCF, UNCF, and Paul Quinn College to host the "HBCU Cookout," at noon. Powered by Facebook, the party will close out the weekend's commemoration of the Class of 2020 graduates.
Funds raised during these events will go into an emergency fund to support HBCU students and will be distributed by TMCF and UNCF.  These dollars will go a long way in helping students who have been impacted by COVID-19. Tune in Saturday as the country celebrates HBCU graduates at www.essencestudios.com, and then Sunday at facebook.com/AllDefDigital .
---