Celebrate ECSU's Viking Spirit Award Winners!
---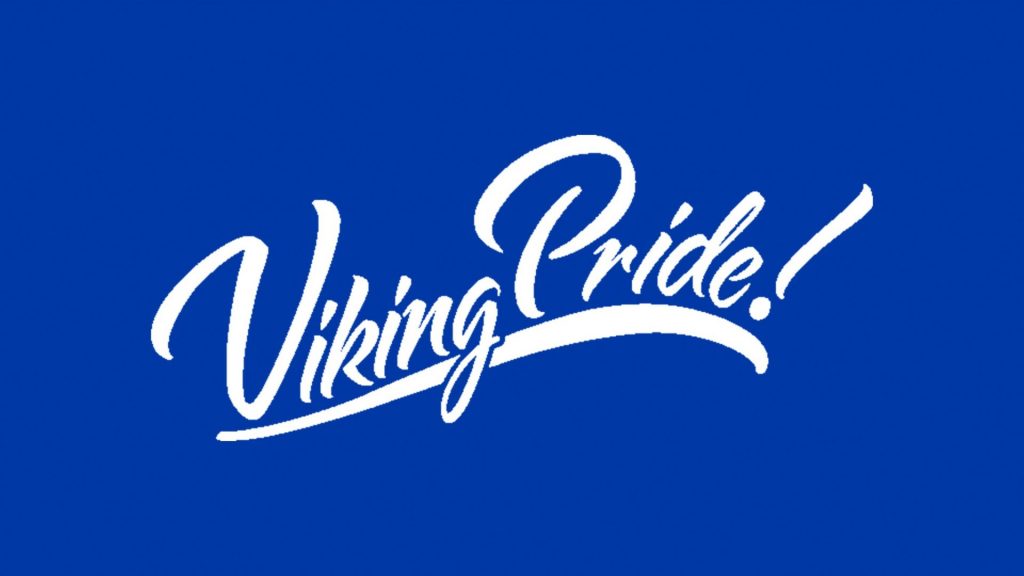 Every year, ECSU's Viking Spirit Awards recognize student leaders, organizations, and campus faculty and staff that made significant strides to better the university. These individuals demonstrated excellence in leadership, scholarship, and service.
Join us in celebrating the 2021 winners!
Individual Student Awards
Viking Achievement
A first-year student, sophomore, junior and senior who has demonstrated pride in ECSU, served in a variety of leadership roles on campus and encouraged others to become involved in campus life, made a significant impact in the campus community throughout their college career, gone above and beyond to enhance the experience of their fellow students, demonstrated a commitment to academic success, and served as a role model for their peers.
Freshman Viking Achievement: Isa Banks
Sophomore Viking Achievement: Mariah Thompson
Junior Viking Achievement: Jordan Brooks
Senior Viking Achievement: Renada White
Emerging Leader
The individual must have demonstrated exemplary leadership qualities within a student organization or other university capacity, recently joined the student organization or department for which they are being recognized, and displayed the potential and capacity for significant leadership opportunities at ECSU and beyond.
Tonna Gaffney
Dorian Record
Joshua Cox
Sorority Woman of the Year and Fraternity Man of the Year
A student of an active Greek lettered organization who has exemplified the highest level of Viking excellence in scholastic endeavors, service, and school spirit. To qualify for this award, the student must be an active member of her/his respective organization, be in good standing with the University, and must have actively participated in the organization's initiatives.
Sorority Woman of the Year: Destiny Jordan of Zeta Phi Beta Sorority, Inc.
Fraternity Man of the Year: Mikal Polite of Omega Psi Phi Fraternity, Inc.
Vice Chancellor for Student Affairs – Viking Pride Award
Honors students who have been active participants and supporters of programs sponsored by the Division of Student Affairs (Career Services and Testing, Health Services, Judicial Affairs Residence Life and Student Engagement). These students possess core values of the Student Affairs profession such as ethical decision making, service, integrity, diversity, and excellence, and may aspire to work in the field of Student Affairs.
Jimmy Chambers
Diamond Rawlinson
Tonna Gaffney
Chancellor's Viking Excellence Award
A student who has shown outstanding achievement and demonstrated excellence in a variety of aspects such as academics, leadership, campus involvement, and community service.
Faculty and Staff Awards
Students First Faculty and Staff
Recipients who have provided a positive influence on student achievement, demonstrated an exceptionally student-focused approach to their work, and gone above and beyond their campus role to enhance the overall student experience.
David Hill, Director of Emergency Management
Manecia Cole, Career Development
Student Organization Advisor of the Year
An outstanding faculty or staff advisor of a registered student organization who has been exceptional at displaying genuine concern and commitment to the organization and impacted the organization and its members in a meaningful, positive way; contributed to the success, effectiveness, and productivity of the organization by serving as a superior resource on policy, process, and organization management; served as a trusted guide for leaders and members of the organization; advanced organizational growth, as well as the development of its members and leaders, supported organization officers in motivating and leading their peers, and empowered the organization and fostered a sense of ownership and organizational pride among leaders and individual members by offering a balance of challenge and support, promoting autonomy and self-determination in decision-making and goal setting.
Dr. Melissa Stuckey
Reshema Combs
Most Spirited Viking
A student that demonstrates unparalleled school spirit and community pride.
Housing and Residence Life (HRL) Awards
The next two awards recognize the Resident Assistants (RAs) who have made exceptional contributions to their residential community through program development, addressing student needs, supporting peer and senior staff, exhibiting leadership through crisis response, and more. These individuals consistently met all departmental expectations, have gone above and beyond in their role as an RA, and are considered role models to other staff members.
Residential Life
RAs who had at least one semester of service by the start of the Fall 2021 semester.
Bias Hall: Elijah Richardson
University Suites: Stephon Sanders
University Towers: Tatyana Hunter
Viking Tower: Nathaniel Gedeus
Viking Village: Darren Highsmith
Rookie RA of the Year
RAs who had at least one semester of service by the end of the Fall 2021 semester.
Bias Hall: Tearia Wilson
University Suites: Makailah Abdullah
University Towers: Deleini Froyze
Viking Tower: Amiah Freshwater
Viking Village: Desire Mills
HRL Graduate Assistant of the Year
Excellence among graduate students employed within the Department of Housing & Residence Life who have demonstrated consistent flexibility, initiative, creativity, and perseverance that has made a meaningful contribution to the Department of Housing and Residence Life.
Darlette Spencer
Brandon Joyner
Highest GPA Award
RAs who have maintained a Grade Point Average (GPA) of 3.6 or higher.
Jimmy Chambers: GPA of 3.70
Jawaun Wilsom: GPA of 3.76
Keirsten McFadden: GPA of 3.82
Community Standards Awards
Civility Award
A student who has a minimum 3.0 GPA, actively participates in civic and community engagement activities on and off-campus, and has previous experience with the Student Judicial System.
Community Connections Student Collaboration Award
A student who always stands ready to support the ECSU Community Connections Performance + Lecture Series by lending her time and her voiceover talent to the promotional marketing videos. This individual is professional, articulate, a joy to work with, and has a positive attitude.
Student Organization Awards
Student Organization of the Year
Must be a recognized and currently registered student organization in good standing with the Department of Student Engagement and Leadership, had a significant positive influence on the ECSU campus community, provided programs that promoted interaction among its members and the university community, and demonstrated a commitment to excellence in the fulfillment of its purpose and goals.
Student Organization Program of the Year
Recognizes a student organization-sponsored event that was creative, well publicized, and had an impact on ECSU's campus. This program enhanced the university community by utilizing an innovative approach of involving the student body and/or greater campus community.
Student Organization Officer of the Year
An individual who has gone beyond the call of duty in service to their organization. These individuals challenge their members to achieve excellence and set an example of excellence for others to follow. They are successful in moving a team toward goals that are consistent with the vision of the organization. The student must be an active registered member of his/her respective organization and actively participated in the organization's initiatives.
Aquila Adams, Campus Activities Board Chief of Staff
Mya Brown, Campus Activities Student Advisor
National Pan-Hellenic Council Organization of the Year
A Greek lettered organization within the National Pan-Hellenic Council (NPHC) which has made outstanding contributions to the campus and greater community during the current academic year. Through its commitment and service to the community, this organization sponsored and/or participated in numerous philanthropic and community service projects that enhanced ECSU and the community. The organization must be in good standing with the university, have held at least two official programs on campus during the current academic year, and conducted service in the community outside the ECSU campus.
Zeta Phi Beta Sorority, Inc.
---