Carson Rich Finds Something Special at ECSU
---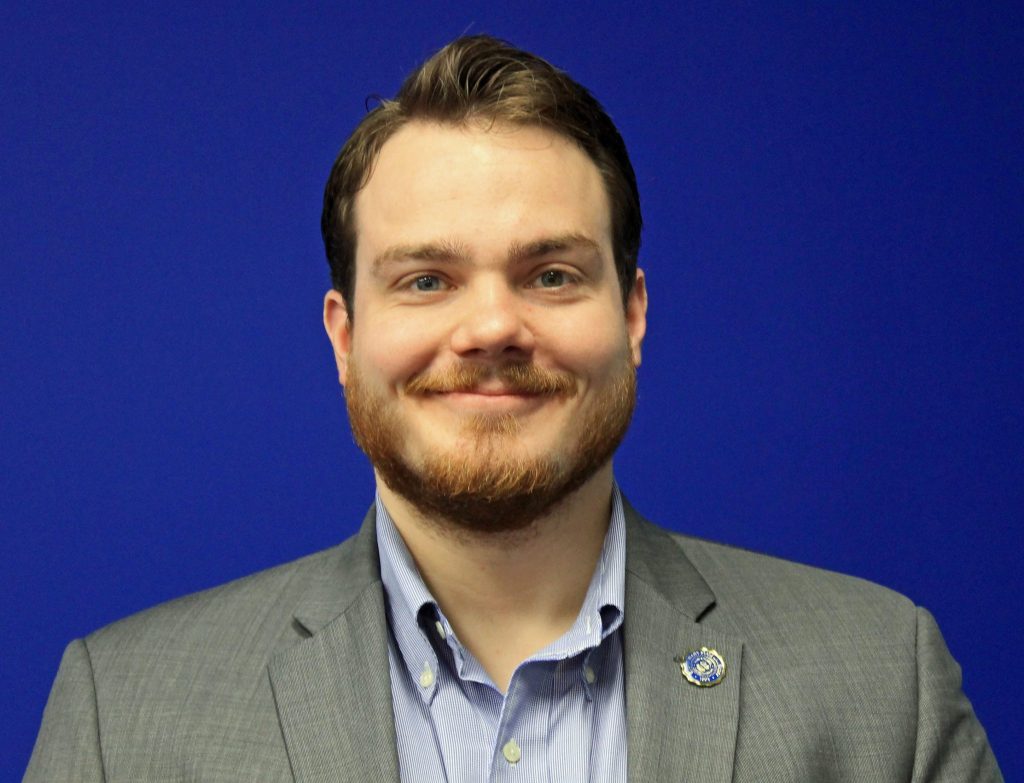 When Carson Rich began showing up on the campus of Elizabeth City State University back in November 2017, he realized people wondered about him.
"People were wondering, 'Who is this guy?'" Rich said.
Rich was a 2017-2018 University of North Carolina System Presidential Scholar, assigned to assist then System Vice President of Academic and Student Affairs Dr. Karrie Dixon. And now that Dixon is ECSU's Interim Chancellor, and Rich's fellowship as a Presidential Scholar is complete, he's the new Special Assistant to the Chancellor.
"It means being the administrative aid to Chancellor Dixon in any immediate capacity she needs," says Rich.
A native of Waxsaw, North Carolina, Rich graduated from Appalachian State University cum laud, with a bachelor's degree in political science. He says he was looking for a degree that would give him, "hard skills but more than anything teach me how to think and navigate situations in front of me."
And along the way, as he navigated his education, Rich says he found himself interested in how politics and higher education intersect.
"I've always been interested in politics and I have realized that I deeply value higher ed," he said. "I realized there is a need for a higher respect for higher education in politics."
As a fellow in the Presidential Scholars Program, Rich began working for UNC System President Margaret Spellings. He assisted her on projects and trips, but was eventually assigned to work with Dixon and her participation in the New Directions: Phase 2 Working Group.
When Rich began working for Dixon at ECSU, he would show up on campus once a week. Eventually once a week evolved to three or four days a week, and now he's a permanent, daily contributor to the institution's growth and evolution.
"When I saw what was going on at ECSU, with the care and concern and immediate attention that Dr. Dixon wanted to give it, and invest in this place, I have such a high respect for her that I thought to myself I wanted to help her with that," he said. "I remember being involved in one of the first working group meetings and I knew it was something special that I wanted to be a part of."
Since that time, Rich has worked to help move ECSU forward, using his skills as a scholar, conducting research and anything Dixon needs him to do in order to execute the many plans that are working to make the university thrive.
"I'm sort of her third hand," he said.
Rich has only been a full time member of the ECSU staff, and Elizabeth City resident, since June 1. But he says Elizabeth City is the sort of place he can relate to, and finds it to be not unlike Boone, where he spent four years at Appalachian.
"I've found that it's a unique place now that I'm living here full time and exploring it, and meeting new people. I love it," he says. "It's a small town much like Boone and much like Boone it's a unique place that has a lot to offer."
While Rich is here and dedicated to ECSU now, he does see a future in graduate school, working on a master's degree in higher education with a concentration in business administration or public policy.
---