Carol Renee Tyrance-Gauff is Homecoming 2019 ECSU Ms. Alumni
Posted On October 15, 2019
---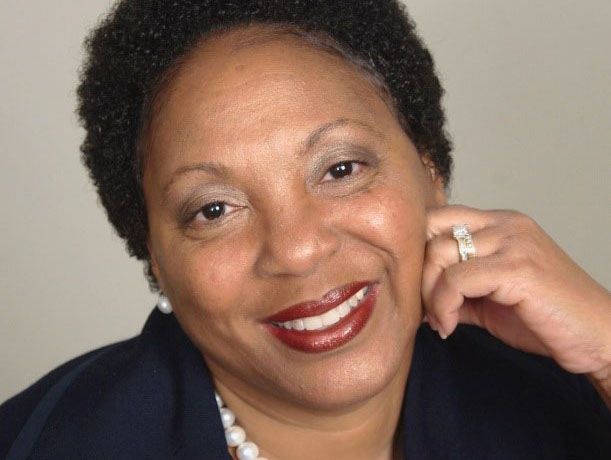 When Carol Renee Tyrance-Gauff was a girl in Jacksonville, North Carolina, she says picking blueberries and helping her grandparents with their garden had a profound effect on her. That experience helped her to appreciate the benefits of hard work, and helped her develop a desire to attend college.
Mrs. Tyrance-Gauff is a 1983 Elizabeth City State University graduate, and she's now the 2019 ECSU Ms. Alumni. Her coronation will be celebrated as part of Vikings Unleashed ECSU Homecoming 2019 on Thursday, Oct. 17 at the K.E. White Center.
Like so many ECSU graduates, Mrs. Tyrance-Gauff's career has been characterized by a series of successful and distinguished opportunities that began with the Securities Exchange Commission and currently finds her working as the Senior Component Privacy and Freedom of Information Advisor for the Department of Homeland Security.
However, Mrs. Tyrance-Gauff is most proud of her time working for Pres. Barak Obama. She served in Pres. Obama's executive office.
Mrs. Tyrance-Gauff earned her bachelor's degree in business administration, with an accounting minor from ECSU, before relocating to Washington D.C. She went on to earn a Master of Science degree in management from the Florida Institute of Technology.
Growing up in eastern North Carolina, Mrs. Tyrance-Gauff was an accomplished student and community member. She was a track star at Swansboro High School, the captain of the cheerleading squad, and won the Ms. Onslow County Singles Competition during her senior year.
As a Viking, Mrs. Tyrance-Gauff was also very dedicated to activities and service to her school. She was a Viking cheerleader and a member of the Alpha Kappa Alpha Sorority – Delta Theta Chapter, the Alpha Kappa Mu Honor Society, and the PanHellenic Council.
As an alumna, Mrs. Tyrance-Gauff has continued her dedication to ECSU. She is a member of the ECSU Washington D.C. Metro Alumni Chapter and currently serves as the chair for the Annual Scholarship Gala. In 2018, she served as the chair for the 48th Annual National Alumni Association Convention, held in Greenbelt, Maryland.
Mrs. Tyrance-Gauff is married to Eric C. Gauff. They are the parents of one daughter, Amina Gauff, who is currently pursuing a master's degree in neuroscience at Delaware State University.
The coronation ceremony begins at 6 p.m., Thursday, Oct. 17 at the K.E. White Center.
---