Bryan Bunn M.D. Named New Viking Athletics Team Physician
Posted On September 19, 2019
---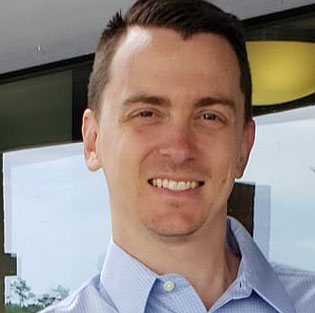 There's a new doctor on campus.
According to Elizabeth City State University's associate athletic director for compliance, Dr. Jerel Drew, Bryan Bunn M.D. is the new Viking Athletics team physician.
Dr. Bunn comes to ECSU from Vidant Health in Edenton. He is a graduate of the East Carolina University Brody School of Medicine.
Dr. Bunn has been the team physician for the Edenton Steamers baseball team since 2014. He previously served as team physician for Catawba College from 2013 to 2014, as well as several regional high schools including Edenton-Chowan's John A. Holmes High School, and Bertie County High School.
He currently practices at Vidant Family and Sports Medicine in Edenton.
"Dr. Bunn and Vidant Health have been amazing with the services they provide for our student-athletes and our athletic program," said Dr. Drew. "Dr. Bunn is a pleasure to work with and our student-athletes and coaches are glad to have him aboard to help facilitate an amazing professional environment."
According to Dr. Drew, the team physician provides a number of services to the student-athletes to help them maintain their performance and health.
"He does attend home games," said Dr. Drew. "He provides clinics for all student-athletes free of charge every Wednesday and works very closely with our athletic training staff to get our athletes back on the field."
The team physician also:
Provides comprehensive diagnoses and treatment of sports or activity related injury.
Uses manual techniques to prevent and treat muscular and skeletal conditions.
Provides athletes with education and counseling related to their injury.
Implements mental strategies that enable athletes to cope with and overcome setbacks or injuries.
Provides nutritional guidance to assist with the rehabilitation process.
Orders and interprets results of diagnostic imaging procedures.
Records all medical care information and maintain medical records.
Evaluates athletes prior to sports participation to determine predisposition to injury.
Coordinates sports care activaties with other medical experts.
Informs and counsels coaches and trainers on the medical condition of athletes.
Supervises the entire rehabilitation process.
Develops and implements procedures for dealing with emergency injury situations.
Conducts research into prevention and treatment of injuries or medical conditions.
Develops and prescribes exercise programs to condition rehabilitated athletes.
---