'Big Dreams Turn Into Big Things' for Daquan Neal
Posted On February 1, 2018
---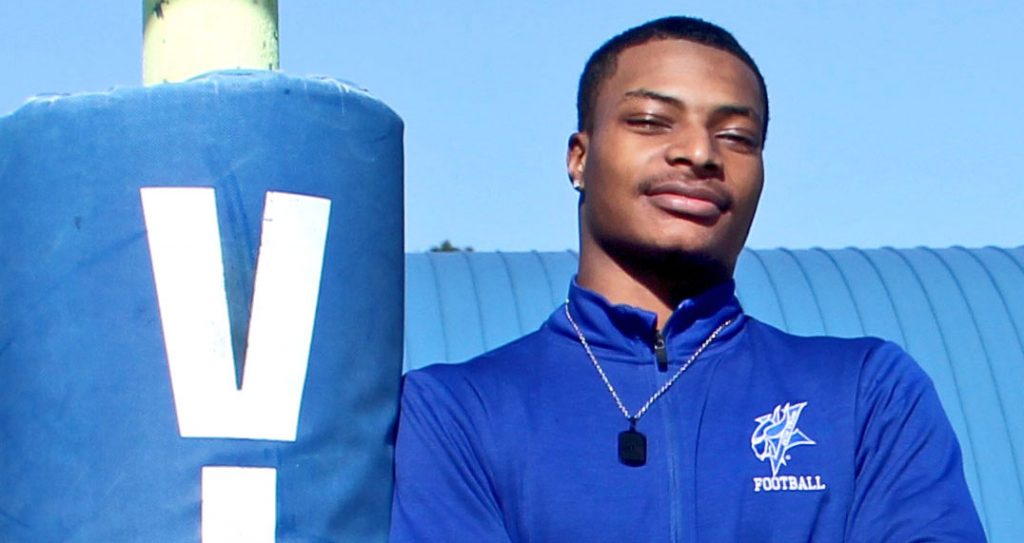 Daquan Neal's efforts on the gridiron are paying off for the Franklinton, North Carolina native and Elizabeth City State University Vikings quarterback. Not only does Neal see his days on the field as a lesson in leadership, but it's also led to the inclusion in the Spiral Tropical Bowl in Florida, a step toward his big dream of playing in the NFL.
"I have grown to realize that as quarterback, I was the leader of the team both on and off the field," said Neal. "Therefore, I had to intervene and bring the team together during our toughest times."
Neal says that as a team leader, it was his job to help lift his team members up and help them remember that each one is a valued member of the Viking Football organization.
"I had to get the guys to do better and be better if they began to slack both on and off the field," he said.
Neal says his decision to come to ECSU was based on the fact that it has provided him with access to affordable higher education. The university is, he said, an affordable path to success and it that helped shape his decision to become a member of the Viking family.
That decision is highlighted by his experience as the Viking quarterback and the opportunity to improve his "craft" on the field and, "Making friends that I will cherish for a lifetime."
Major/Minor: Mathematics
Classification: Senior
Hometown: Franklinton, North Carolina
Hobbies/Interests: Playing Football, Baseball, Basketball
Dream Job: Professional Football Player – NFL
Campus Events You Enjoyed Participating In and Why: I enjoy parties because they allow us to come together to enjoy diverse music and people around campus. I enjoyed the "Litty Lip Sync Battle" because it gave students an opportunity to freely express themselves, and have fun while engaging others in the process. I enjoy Viking Fest because it is the time of the year when the campus is full of excitement for an entire week. I enjoy homecoming because we get to show students, alumni, family and friends our talents on the field. As well as tailgating, concerts, parties and ultimately a weekend of fun.
Your words to live by: "Big dreams turn into big things." – Meek Mill
Favorite place on campus: Gym
Professors who have influenced you and why: Dr. (Kenneth E.) Jones has been very influential in my matriculation here at ECSU. Dr. Jones is very supportive and compassionate about his students. He wants us to succeed not only to obtain a degree but in all aspects of our life and I appreciate all the effort and knowledge he has instilled in me.
Advice for younger students: Stay FOCUSED. Have FUN. When you leave home and venture off to the college of your choosing you must remember why you came to college. Essentially, your goal is to graduate in four years or less with your degree. Meanwhile, don't forget to have fun in the process. School can be stressful, do not allow it to overwhelm you if you can help it.
---