Ballethnic Dance Company performs on December 4 at ECSU
Posted On November 29, 2011
---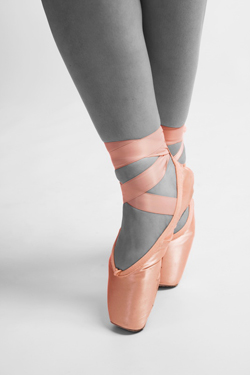 Kesha Williams
November 29, 2011
Elizabeth City State University's Lyceum Series Committee presents Ballethnic Dance Company in the Floyd L Robinson Auditorium of the Mickey L. Burnim Fine Arts Center at 4 p.m. on Sunday, December 4.
Ballethnic Dance Company is a classically trained, culturally diverse ballet company that merges traditional ballet with the artistic influences of other ethnic cultures, especially African American. Ballethnic, Atlanta's first and only African American founded classically trained professional ballet company, produces unique and exciting dance performances locally and nationally. Ballethnic was founded in 1990 by Nena Gilreath and Waverly Lucas, a husband and wife team, and both former dancers with the Dance Theatre of Harlem and the Atlanta Ballet. The company's goal is to inform, educate and entertain through dance. On December 4, the dance company will perform excerpts from Urban Nutcracker, Ballethnic co-founder and co-artistic director Waverly T. Lucas, II's adaptation of Tchaikovsky's ballet. The storyline is similar to the original Nutcracker however, the characters differ. Ballethnic Dance Company is celebrating twenty-one years in the Atlanta Arts community and promises a fantastic performance for dance fans of the Albemarle.
Admission for the general public is $10, but $5 for college students with their ID cards and $5 for youths age 12 and under. For more information, call 252-335-3279.
---