Aviation Student Experiences Aviation Management Firsthand Thanks to Trip Sponsored by American Indian Program Office
---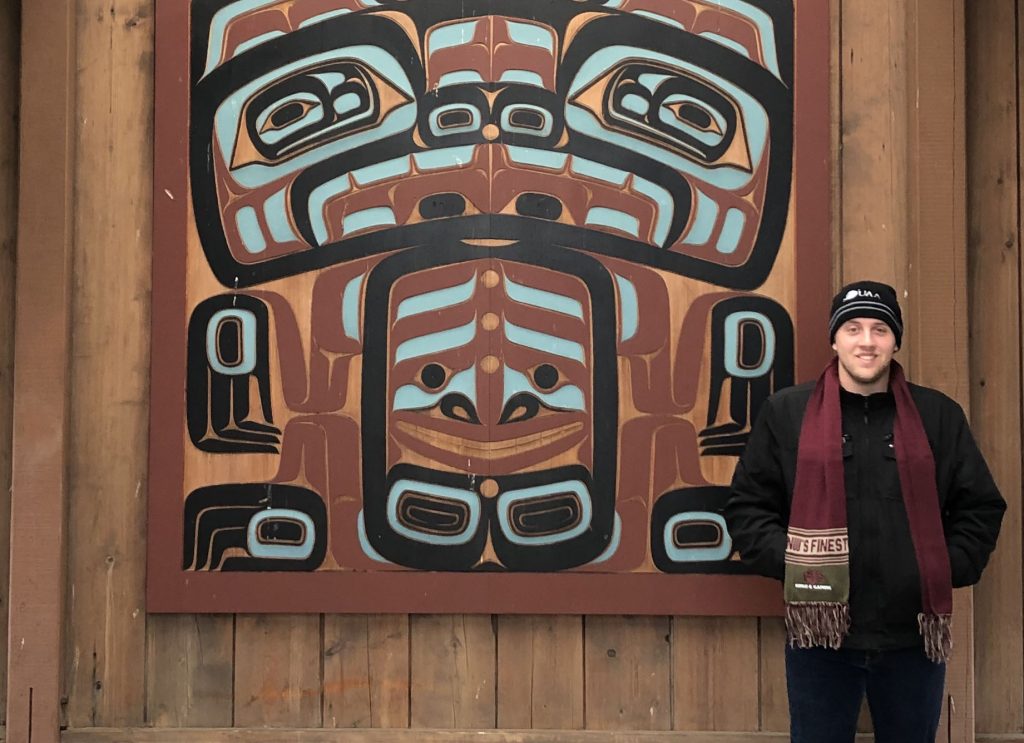 Noah Reese Gunter had what his professor, Dr. Lloyd Mitchell, called "the trip of a lifetime." The Elizabeth City State University aviation management major was able to experience firsthand what it is like to manage a major international airport and seaport in defense of the country during difficult times such as the coronavirus pandemic.
A junior, Mr. Gunter traveled to Seattle, Washington where he not only observed the operations of SEATAC International Airport and the Port of Seattle, but he also spent time with Indian tribes of the Pacific Northwest, according to Dr. Mitchell.
"The goal of the research project consists of two parts," said Dr. Mitchell, a professor in the Department of Health and Human Studies and coordinator of the ECSU American Indian Program Office. "One, understanding how ports manage transportation, and two, how critical multi-nodal transportation links are to the promotion and protection of public health."
Dr. Mitchell explained that airports and seaports are critical for U.S. defense of potential "human and non-human attacks." He said the outbreak of COVID-19 is just one example of this.
Mr. Gunter was able to observer control tower operations, policy development, and updated protocols on positioning aircraft and watercraft for disease surveillance and the management of arriving passengers. His activities during his trip to Seattle were built upon several years of research work by Dr. Mitchell and ECSU students.
According to Dr. Mitchell, the research related to air, water, and rail transportation services to indigenous communities throughout North America, Canada, the Pacific Islands, and Alaska, especially to more remote Indian reservations and Alaska native communities.
Mr. Gunter said not only was he inspired by what he learned at the airport and seaport, his visits with local tribes and tribal representatives opened his eyes to a new world.
"With everything I experienced on this trip, I was able to see and learn about a section of the world that I had no idea existed until meeting with people who shared and helped explain their world to me," said Mr. Gunther. "This trip allowed for me to have an educational experience like no other and I will remember this for the rest of my life."
---